C0MINQ S00N!!!pics of me!!!

Plzzz WATCH THIIS U WILL LOVE ITTT!!! I kno i do


*WINK* HI iam Chanel && welcome to my page while ur here u can leave me a comment
&& comment my graphics && v0t3 for them as well GOT TO GO BYE=3
NOOOO!! some of my graphics dont work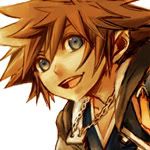 PIC 0f ME

ME NOW in the age 15 && yes my hair is purple

MY boyfriend && bestfriend TIA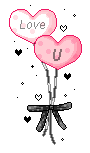 Hey remeber me well if u dont my name is chanel and yes iam a kingdom hearts fan i love roxas and sora there one of my favriotes charcter and no iam not a kairi hater i like kairi and namine but iam kind of jelous of them lolz enyways iam 15 years old now and going to 10th grade i havent talk to roxas or sora for a while sora is back at home in destiny iland and what about roxas you ask? well cannt tell you its a secret the only thing u can do is buy the kingdom hearts game and ur all set well enjoy my profile i changed it you like=3
yes 0r n0?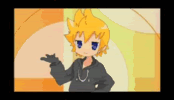 ?Thinking of you whever you are we pray for our sorrows to end and hope that our hearts will blend now i will step forward to realize this wish and who knows starting a new jouney may not be so hard...or maybe it's already begun there are so many worlds but share the same sky one sky one destiny?

?I've been having these weird thoughts lately like if any of this for real or not?

?A scatterd Dream that's like a far-off memory a far-off memory that's like a scattered dream i want to line the pieces up your's & mine?

(This is old so u might not want to read this but ur free to if u want i really dont mind)WELCOME TO MY PROFILE I KNOW THERE IS NOT MUCH HERE PUT I WANT U TO KNOW THAT YES IAM A NARUTO LOVER I LOVE THIS BOY HE IS SO SEXXI AND YET HOT IM NEW TO THIS WHOLE THING I REALLY DONT KNOW MUCH WAT TO DO HERE BUT ILL TELL U THAT I BEAN PUTTING SUM AVATARS AND GLITTER IN MY MYSPACE I THINK NARUTO IS THE CUTEST THING I EVER SEEN IN MY WHOLE LIFE WELL THATS ALL WAT I HAVE TO SAY SO ENJOY MY PROFILE


fun things u can do in are profile,comment one each of us,sent pictures,talk to us if u have a promblem,add us and be good friendz with us,look at are profile enytime u want & have fun and think other things u want to do ur free to do anthing here just dont steal are pics and avatars and are videos Lmao By Sora & Chanel
Chanel is in
&
?S0ra Eating s3a salt Ic3cr3am


?B3st Fri3ndz Ax3l + R0xas

cut3 aim ic0n 0f r0xas?


?Chanel:I made these 4 Axel?

l0v3 it my fav animat0n
i f0und th3s3 in ph0t0buck3t th3r3 pr3tti c00l?
c00l ight 0n3 of my fav3s?
heartl3ss sign
n0b0di3s sign
d03sn't h3 l00k s0 cut3 0n3 0f my favs pics i mad3?
GrrrrrR r0xas + s0ra?
r0xaS





.





















My tw0 fav
Is Ar3il b3ing a p3rv?
what did u th0ught 3www p3rv?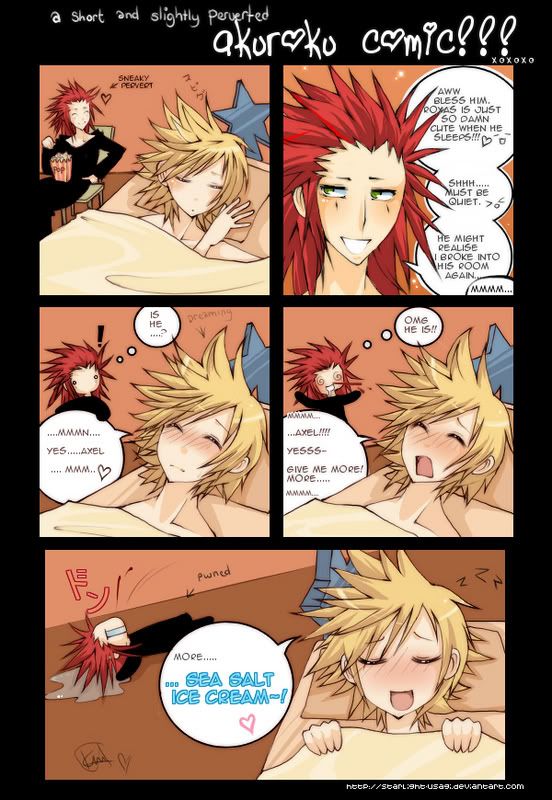 funni=D?

..

.
i l0v3 this 0n3 it's 0n3 0f my favs
iam l0ving the c0l0rs?
hahaha funniI?XD


funnIi G0Ffy?

?

I Mad3 this sh3's
fr0m Th3 Gam3 kH3?
?

?what0bs3ssi0n?
?R0xAsFri3ndz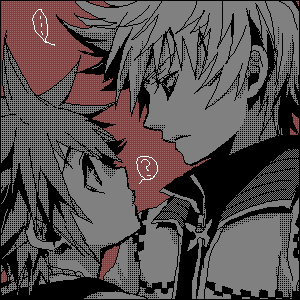 ?Made By:Chanel,Sora & Roxas?


ow and also i wouldnt make u an enemy if u have nasty stuff in ur profile that i dont like but i will put you on my lover for being nice to me and sending me naruto comments and normal comments and being a nice friend and showing you how much i love ur profile and also i will make u an idol for being cool and loving ur page and sending nice comments to me and also showing that u care about me i really thank my new friends for being nice to me and making me feel more like im a part of the gang and that they care about me so much and i also thank them how i feel about my friend that just past away that they make me a whole new person



WELL I LOVE FASHION I LOVE TO DANCE I LIKE TO GO ON THE COMPUTER MY FAVRIOTE COLOR IS RED AND BLUE AND ALSO BLACK I LOVE TO DRESS NICE TO SKOOL IN PARTIS I LOVE TO DRESS SO NICE AND WHEN ITS TIME TO DANCE I DANCE SO HOT IM FUNNI SUM TIMES AND YET IM HOT LOL I LOVE TO DO ALOT OF THINGS AND I LOVE TO TALK IN MY CELL PHONE AND THE MALLS IN NEW YORK CITY LOVE THEM I PICK SO MANY CLOTHES ITS NOT EVEN FUNNI YOW IN NEW YORK STORE AFTER STORE AFTER STORE TO MUCH PLACES TO SHOP MY FAVRIOTE STORE IS STRAWBERRY AND H&M MY FAVRIOTE TV SHOW IS NARUTO IDK Y MY SIS MADE ME WACH IT ONCE AND I LIKED IT SO I BEEN WACHING IT LOL



I KNOW THERE IS NOT MUCH IN MY PROFILE BUT I WANT U TO KNOW THAT I REALLY LIKE TO SIGN UP OF THESE THINGS AND EVRYTHING SO I HOPE U GUYS ME MY FRIENDS AND LEAVE ME COMMENTS BECAUSE IM FEELING ALITTLE SHY RIGHT LOL IF I DONT HAVE NO FRIENDS I FEEL SO LONLEY LIKE GARRA AND HAVE NO ONE TO TALK TO AND IF U LEAVE ME A COMMENT I WILL LEAVE U A COMMENT SO WAT IM JUST ASKING IS PLEASE ADD ME AS A FRIEND PRETTY PLEASE LOL AND I NEED HELP WAT TO DO IN THIS WHOLE GLITTER GRAPHICS STUFF AND HOW TO MAKE A GRAPHIC THING SO I DONT KNOW MUCH THANKS 4 LOOKING THROUGH MY PROFILE


MY KIND OF MUSIC IS R&B AND I LOVE THE THEME SONG OF NARUTO I MEAN ITS SO COOL AND AWSOME AND I LOVE NARUTO AND NEJI I THINK THERE HOT AND SWEET AND CUTE AND SEXII LOL BUT IT IS TRUE I MEAN U SEE THOSE GURLS RUNNING AFTER THEM LIKE THERE THE CUTEST THING THEY EVER SAW AND ONE OF THOSE POEPLE ARE LOL WHEN I SAW THIS SHOW IM LIKE WOW THIS THING WILL BE COOOL THEN I LOVED IT BECAUSE THE CHARATER AND GARRA WELL I THINK HES REALLY CUTE AND EVIL AND YET HES HOT BUT I HATE WHEN THESE CHARTAER GETS TO U KNOW WERID AND EVERTHING YEA


name:chanel
live:???
stat:???
color:red and blue
animal:dog and bird
thing to do;dance
eat:pizza and icecream
favriote charater in naruto:Naruto he is so sexxi
Favriote charaters in Kingdom hearts:Roxas and Sora


?New?Kingdom hearts 3 prieview?



?New?This is the best thing i ever seen and the
sadest thing i ever seen please
wach it ur going to flip?


New Kh2 theme song backwards



New Kh1 theme song backwards i dont think its really good hear it 4 your self


i f0und it=3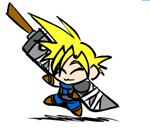 cl0ud s0ng
My name is cloud
i have a sword
i fight cactuars
because's iam bor3d
i like to ride on chocobos
it's better than having afros
and when i go into in inn 15
seconds it's day agian and i will
use a phoenix down so when i die
i will not frown because iam cloud
my hair defies all gravity and i can't
have too many potions or i might get cavities
if i can't slice you then that's ow kay i use my magic
anyway and i will defeat that sephiroth because he's not
david lee roth

s0ra s0ng


r0xas s0ng


Utada Hikaru sh3 sings aws0m3(simpl3 and clean)


kingdom hearts anime(short intr0)








R.i.p Uncle Gecop3 ill miss u

rul3s
n0 bad comm3nt
no swearing
no big comment
thank u and have a nice day
fr0m: s0ra Roxas & chan3l
KH fan clubs
• KH: 358/2 Days is shaping up to be one intriguing game.. (KH-Network)
• New KH: Formation Arts have just been announced.. (Final Eclipse)
• Mysterious 'Terra' has one heck of a very strange Keyblade.. (YouTube)
• More Keyblade Replicas are on their way, pictures included.. (SE Japan)
• New Information/Translations of the upcoming KH games surface.. (KH-Vids)
• KH: Mobile Downloads dominate the S.E. Mobile charts yet again.. (Square Enix)
• KH2: Final Mix gets the video review treatment from X-Play.. (G4TV)
• Hikari is voted the 2nd best 'video game theme' over in Japan.. (KH-Network)
KHU Gallery offers over 1500 pieces of enjoyable Fan-Art, 90 Kingdom Hearts Fan-Comics and over 230 different Desktop Wallpapers. All of this is put together by some of the best creatives in the Kingdom Hearts community.
Our huge range of Fan-Art illustrates not only the imaginative diversity of our contributers, but gives the Kingdom Hearts series more depth as a whole through the variety of ways that each piece of fan-art can be interpreted and appreciated.
Also, looking through our wide range of entertaining Fan Comics, you can find pieces that cover nearly every imaginable subject of the Kingdom Hearts series, including the obscure.
Lastly, our library of both user made & official Wallpapers give you the perfect chance to personalize your desktop in style.

?Hey Thanks 4 stopping by to our profile ur a True Friend Come agian?