MAKE BELIVE
YOU GUYS ASHLEY DOSEN'T WANT YA TO GET WITH POSERS SO HERE:
POSERS:
CUTIE321-ASHLEY FAKE
MILEY_C-MILEY FAKE
EMILY_OSMET-EMILY FAKE
THIS ARE THE REAL PEOPLE
ASHLEY_TISDALE-ASHLEY REAL
DESTINY_HOPE_CYRUS-MILEY REAL
COLE_SPROUSE-DYLAN & COLE REAL
EMILY OSMET DOSEN'T HAVE A GLITTER-GRAPHICS!!!
THNX IF YOU SEE OTHER POSERS CONTACT ME ;-)
LOVE,
LIZZIE
I MAKE BLINGEES IF YA'LL WANT ONE!!JUST GIVE ME A PIC AND I'LL MAKE IT!
IF YOUR ON MY:
IDOL-REAL CELEBRITIES AND BEST FIENDS!
LOVER-IS IN LOVE WITH SOMEONE AHHH LOVE!!!!!!!!!
FRIENDS-MY FRIENDS,BUDDYS,WHATEVER YOU WANNA SAY AND I GOT THERE BACK ON!
ENEMYS(ALTHOUGH I DON'T THINK IM GONNA HAVE ENEMYS)-DON'T EVEN COME TO MY PROFILE!!
I LOVE TO MAKE BLINGEES!!
WELCOME!!
AGE:14
NAME:ASHLEY lIZZIE
SEX:FEMALE
HAIR COLOR:BROWN IN NORMAL BUT I PUT IT BLOND ACTUALLY DIRTY BLOND
EYES COLOR:BLUE-GREENISH
FAVORITE QUOTE:"NEVER SAY NEVER"
PETS?:YEA 2 DOGGYS BLONDIE AND BROWNEY
ABOT ME:HEY IM LIZZIE OR YOU CAN CALL ME ASHLEY I LOVE ASHLEY TISDALE SHES MY FAVORITE TV STAR I CAN'T WAIT FOR HIGH SCHOOL MUSICAL 2 IS GONNA BE SOO COOL!!
FAVORITE MOVIE:HIGH SCHOOL MUSICAL
FAVORITE COLOR:BABY-BLUE IT REALLY SHINES WITH MY EYES!
FAVORITE TV SHOW:THE SUITE LIFE OF ZACK & CODY
FAVORITE CHANNEL:DISNEY CHANNEL
FAVORITE STAR:ASHLEY TISDALE
WHO I'LL LIKE TO MEET:ASHLEY
WHAT I DON'T LIKE:POSERS!!
THANKS FOR READING!!
NOW SOME PICS
Make custom Glitter Images
Create cool Profile Comments
Personalized Glitter Graphics
MY FAV THINGS:
BEFORE:
AFTER:
Make Your Own Glitter Graphics
BEFORE:
AFTER:
Make Your Own Glitter Graphics
BEFORE: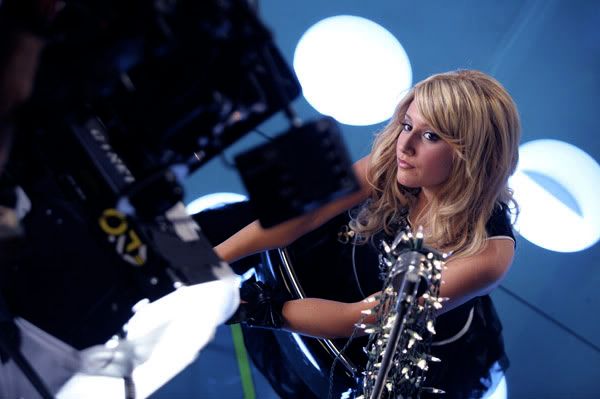 AFTER:
Make Your Own Glitter Graphics