Hi! ! !i'm elizabeth u can call me liz or sana

I DO MAKE GRAPHICS,BUT ONLY IF U WANT TO BE WITH A NARUTO CHAR
LIKE LETS SAY U WANT A PIC OF U AND NARUTO KISSING I CAN DO THAT
IF U WANT ANY OTHER CHAR THAT FINE TO O NOW I DO PIC OF GUY
AND GIRL SO IF U WANT TO KISSING SAKURA OK ONLY IF YOUR A GUY
RULES
1:I DON'T MAKE PIC OF PPL AND SASUKE
2:TELL ME WHAT U LOOK LIKE
3:GIVE ME YOUR NAME
4:TELL ME WAHT CHAR U WANT
5:IF I DON'T HAVE YOUR PIC ON THE SITE IN A WEEK COMMENT ME AND TELL ME OK BYE
requst
SOORY I CAN;T MKAE PPL GRAPHICS 4 ABOUT untill may SORRY
charater profile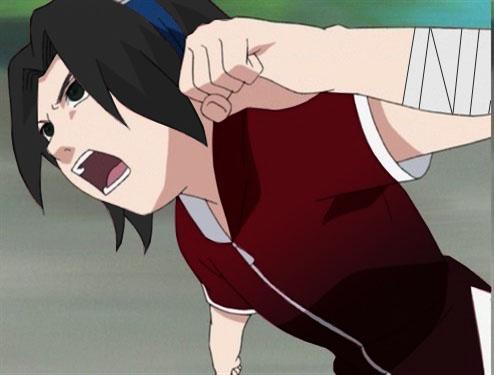 name,Sana Hatake/Uchiha
age,17
birth place,leaf village
lives,leaf village
jutsu,fire wall
b-day,June 9th
pet,Amay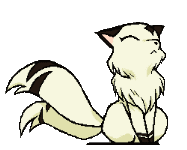 fav color,green

top 5 fav bands,
1:relient k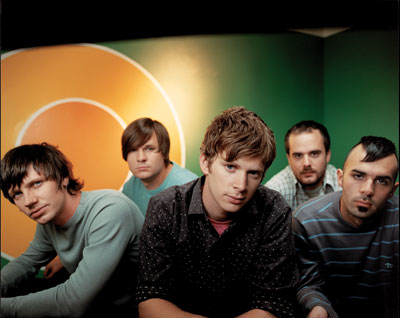 2:simple plan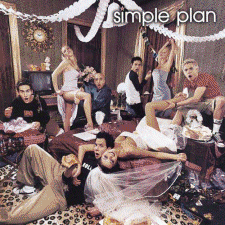 3:good charlotte
4:the all american rejects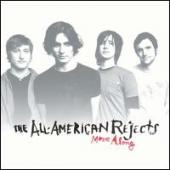 5:makeshift romeo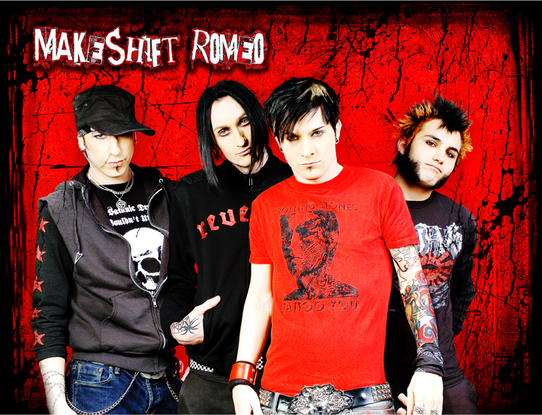 teammates
Sasuke Uchiha,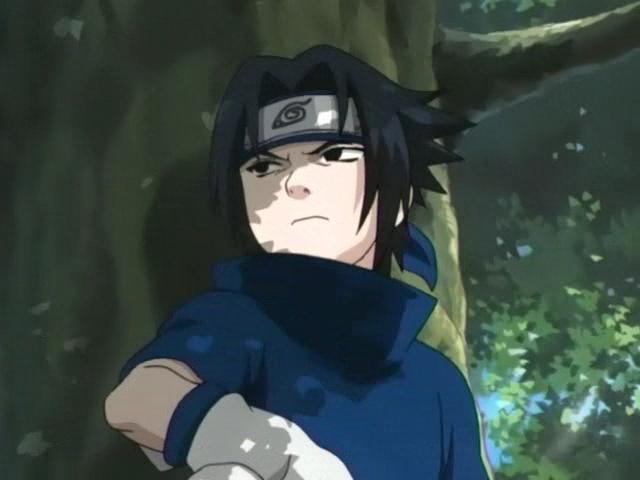 Naruto Uzumaki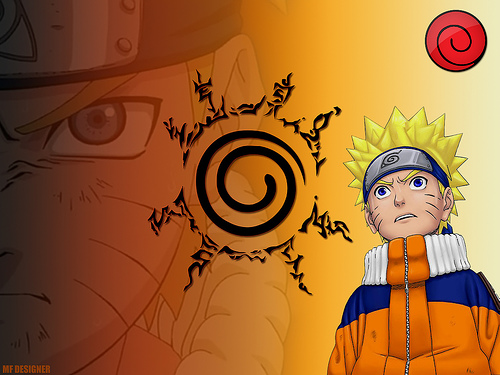 sensei,Kakashi Hatake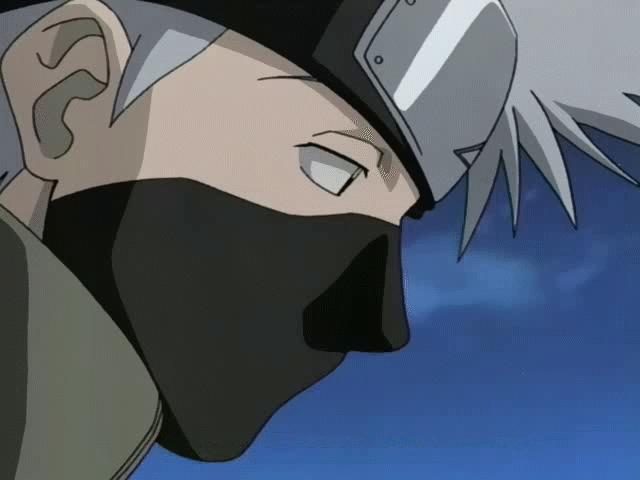 family
dad,Orochimaru Hatake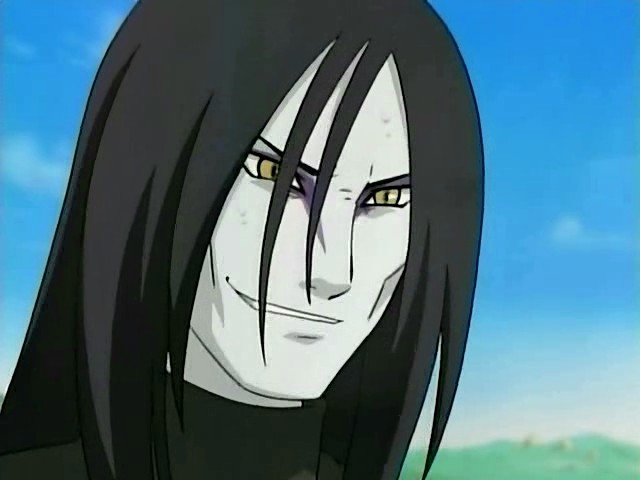 mom,Sumi Hatake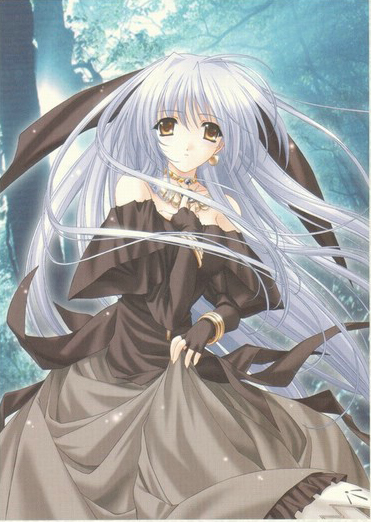 oldest brother,Kentaro Hatake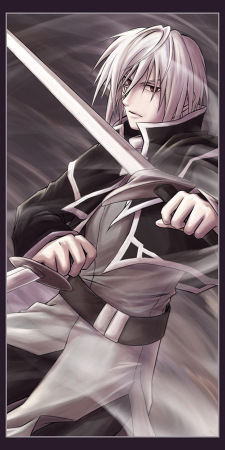 big bro,Kakashi Hatake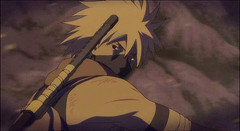 Moakoto Hatake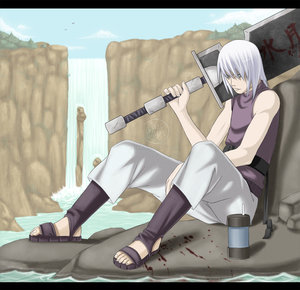 big sister,Nyoko Hatake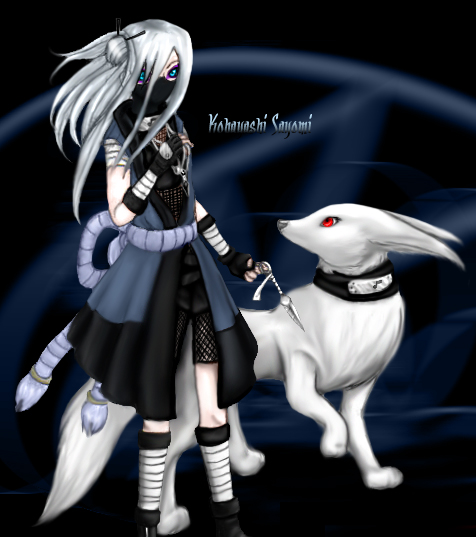 my bff,
Destiny/Memkio Inuzaka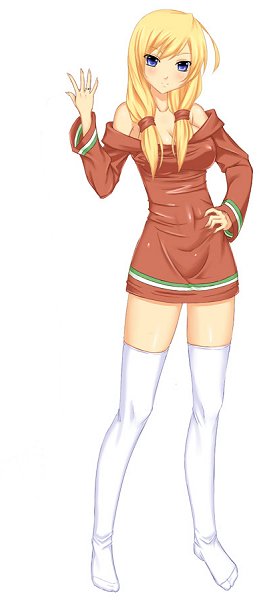 Yasuna Hatake
Miyona Nara
Haley ........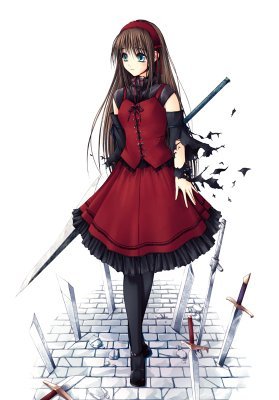 Haruno Uchiha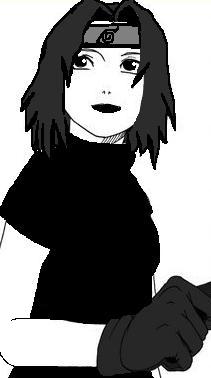 Yumi Hatake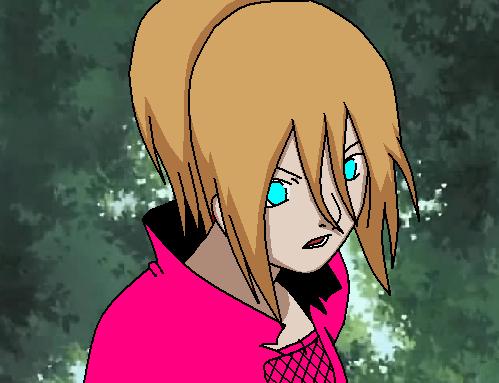 Diva Momochi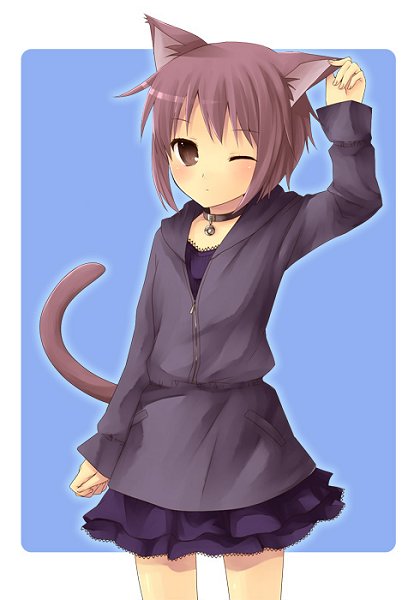 i have to fine pic 4 my other friends
enemy,Sakura Haruno
lol me and yasuna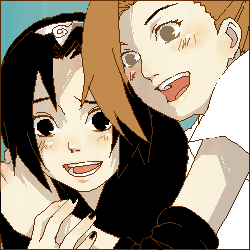 some pic of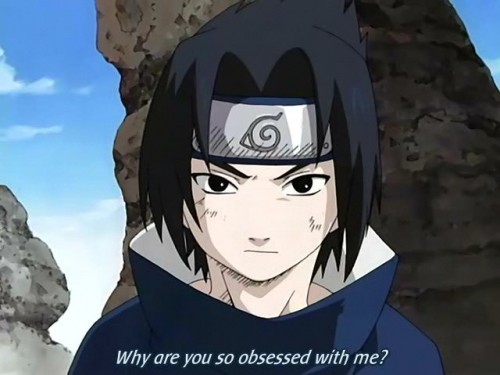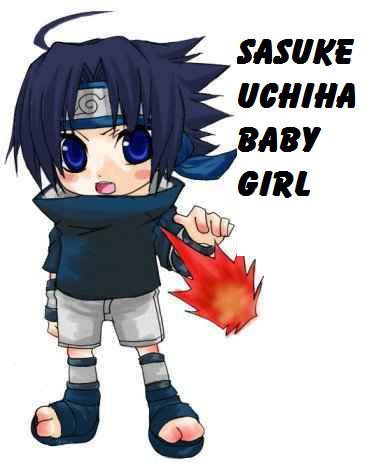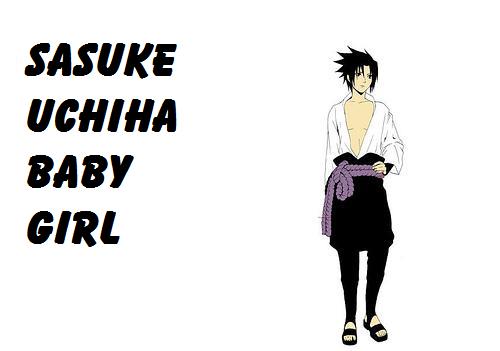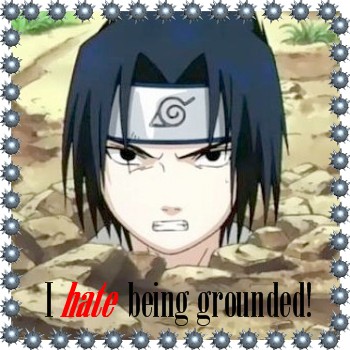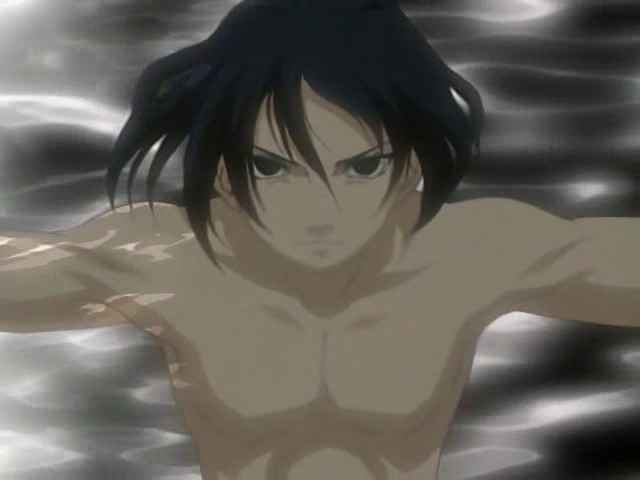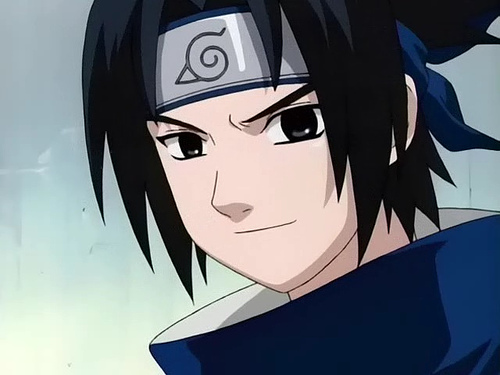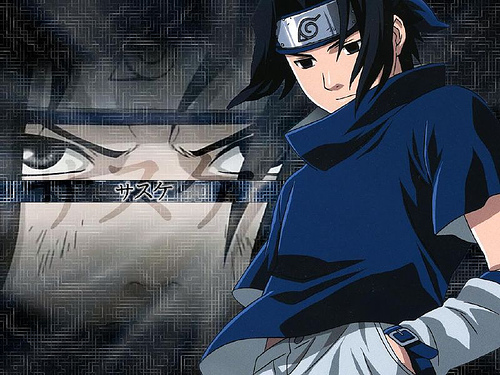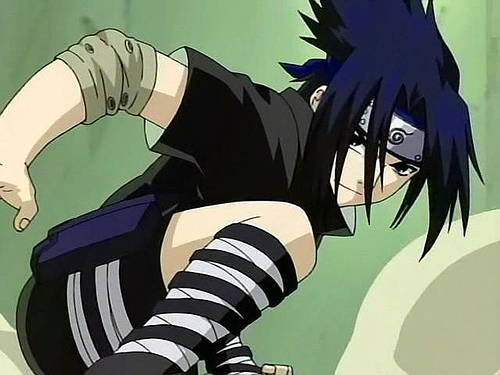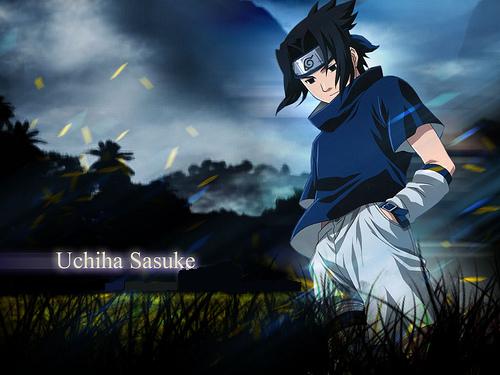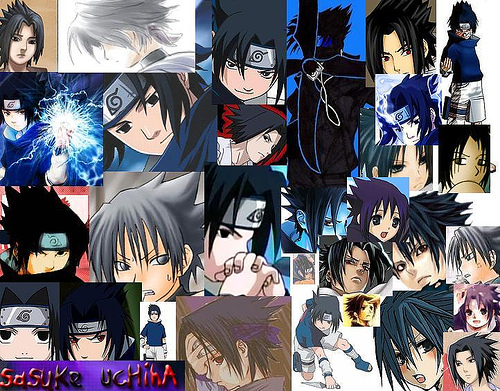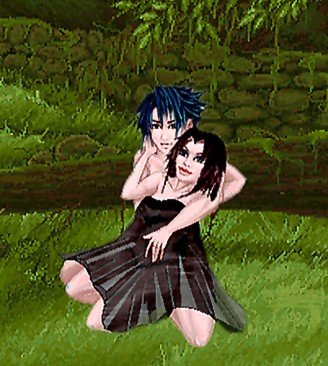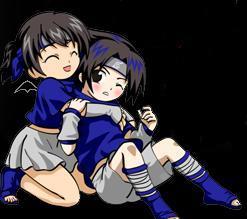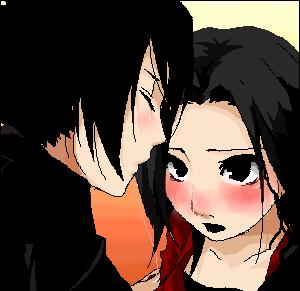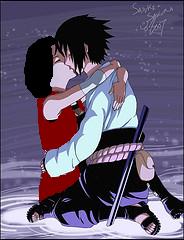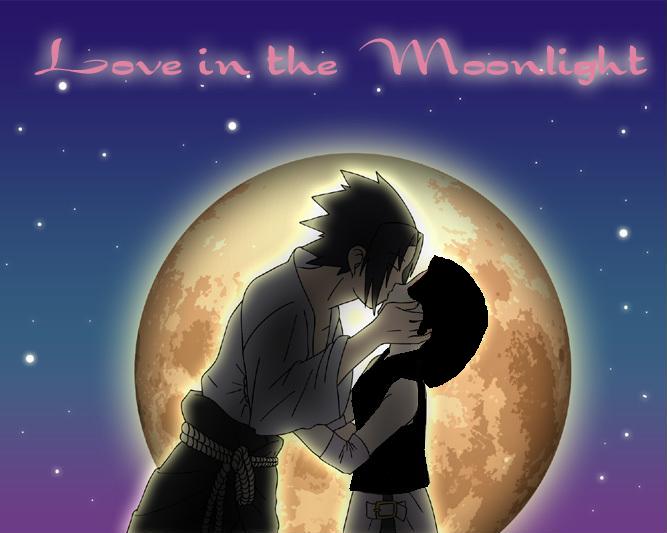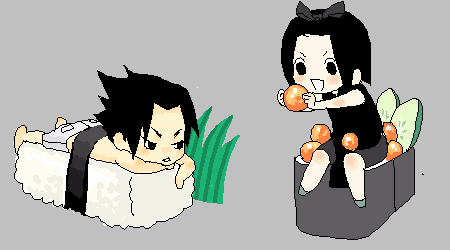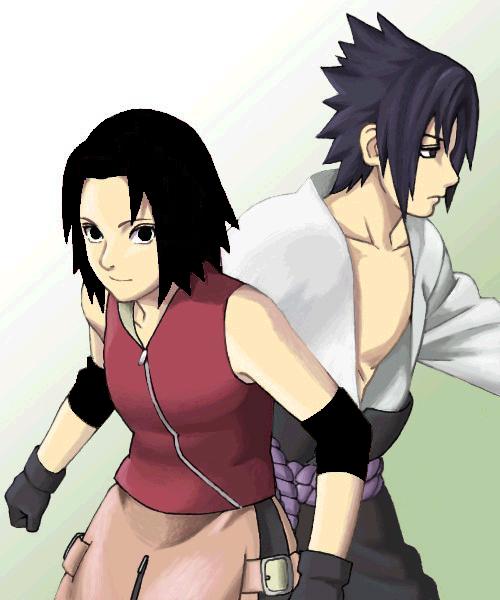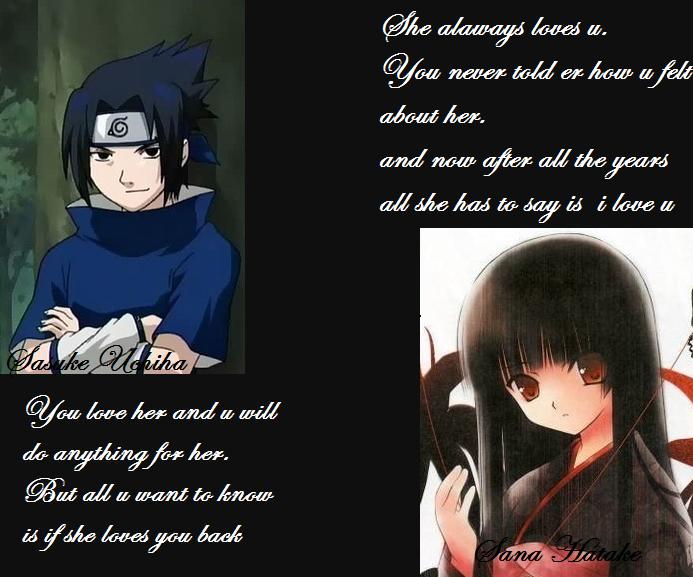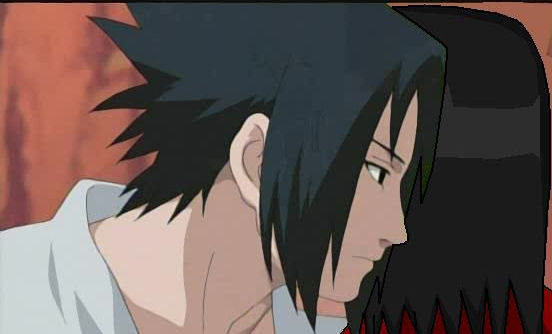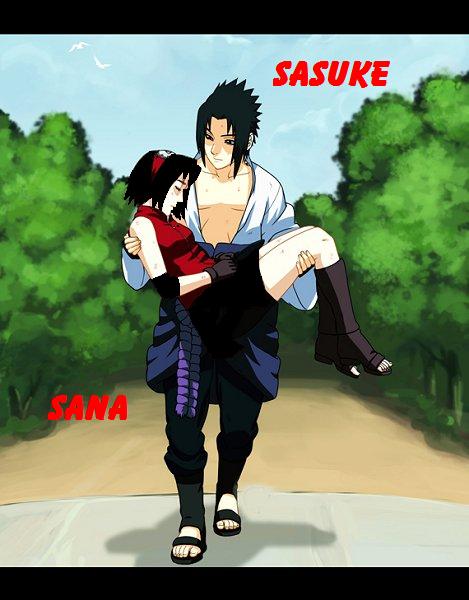 mine and sasuke's cat kasey kahne((this is some what like my cat kasey kane look like))sasuke hate the cat

this is mine cat misspriss be4 she when missing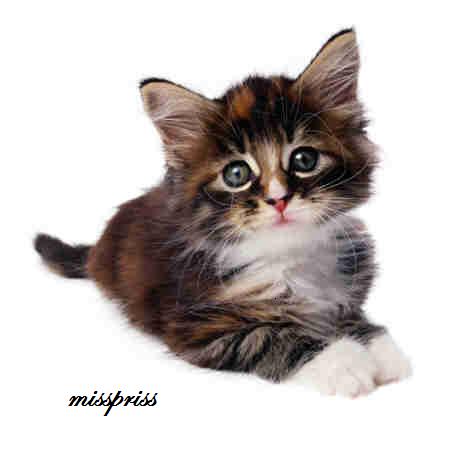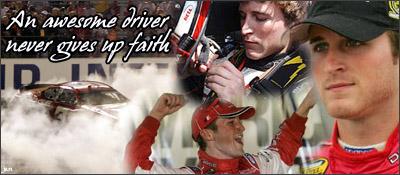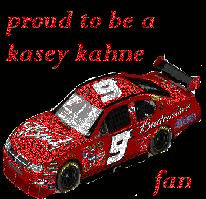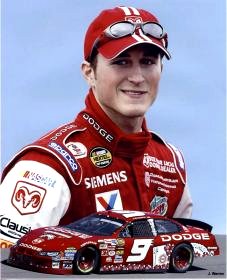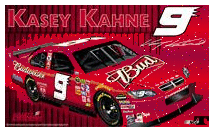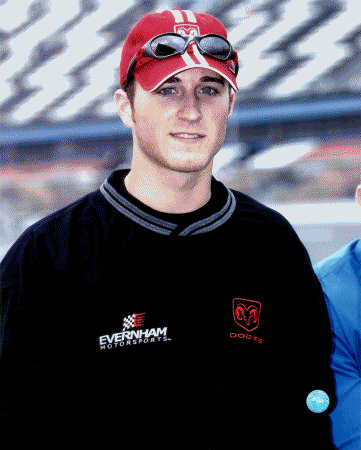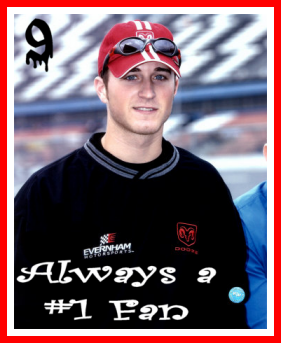 some funny crap i like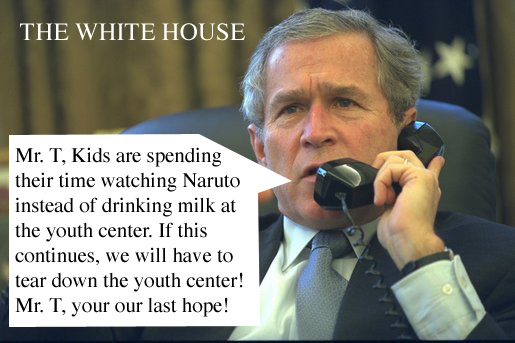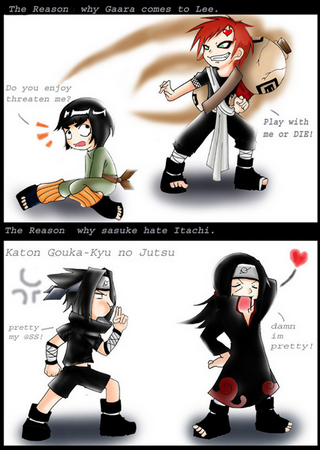 1. "Yo momma so fat, even Naruto doesn't believe it." 2. "Yo momma so fat, even Byakugan can't see through her." 3. "Yo momma so ugly, even Jiraiya doesn't peep on her." 4. "Yo momma so ugly, she's the reason Kakashi wears a mask." 5. "Yo momma so fat, Chouji quit eating." 6. "Yo momma so ugly, she makes Sarutobi look like Brad Pitt." 7. "Yo momma so skanky, she makes Sakura look like Jesus." 8. "Yo momma's eyebrows so thick, even Lee was disgusted." 9. "Yo momma so old, Lee lost his pride." 10. "Yo momma's poetry is so emo, she made Sasuke cry in shame." 11. "Yo momma so fat, Neji couldn't hit her Chakra points." 12. "Yo momma so fat, her thumb is the size of Tsunade's left breast." 13. "Yo momma so fat, she broke Gaara's sand coffin." 14. "Yo momma so ugly, she made Gaara shriek." 15. "Yo momma so old, she sat behind Shodaime in third grade." 16. "Yo momma so old, her Shinobi I.D. number is -1." 17. "Yo momma so fat, Kakashi tried the Thousand Years of Pain on her and was sucked in." 18. "Yo momma so fat, she broke Haku's Crystal Ice Mirrors." 19. "Yo momma so fat, Zabuza's Guillotine Sword bounced off." 20. "Yo momma's so ugly, Naruto asked how to do the Ugly Ass Jutsu." 21. "Yo momma so ugly, Jiraiya turned gay." 22. "Yo momma so redneck, her signature is F-U Jutsu." 23. "Yo momma so fat, even Jiraiya wouldn't hit that." 24. "Yo momma so stupid, she cheated off of Naruto's paper." 25. "Yo momma so fat, it took Lee ten days to run a single lap around her." 26. "Yo momma so dumb, she saw a sign that said 'Konoha <--Left', and thought everyone left the village." 27. "Yo momma so ugly, she did Sexy Jutsu and everyone went blind." 28. "Yo momma so thin, Naruto thought she was a ramen noodle." 29. "Yo momma so fat, she touched Gaara." 30. "Yo momma's forehead is so big, it makes Sakura's look like a Post-It note." 31. "Yo momma so perverted, she makes Jiraiya nervous."
lol i dident make it some one else did so don't be mad at me
coz i dident make it but its funny as crap
MY MAKE UP NARUTO STORY
>>>>>>>>>>>>>>>>>>>>>>>>>>>>>>>>>>><<<<<<<<<<<<<<<<<<<<<<<<<<<<<<<<
The 5th Hokage is haveing a dance party and everone is comeing to it.
kakashi,hey destiny what up
destiny,not much u*sayz shyly*
kakashi,got a date 4 the dance
destiny,no u
kakashi,well.........maybe we can go
destiny,.ok
inner destiny,o heck yes kakashi
kakashi,see u at 7:00
destiny,ok
>>>>>>>>>>>>>>>>>>part 1 with destiny&kakashi<<<<<<<<<<<<<<<<<<<<
kankuro has the flu so gaara and temari came to the leaf village coz they did not want to get sick.
sierra,OMG gaara is comeing to the village
gaara,*walks in te village*
sierra,hi gaara*sayz very shyly*
gaara,............hi
inner sierra,gaara say hi to me*
sierra,*faints*
naruto,GAARA! ! ! ! !WHAT DID U DO TO SIERRA
gaara,u brat i did nothing
naruto,oh*walks up to sierra pic up her arm*
sana,NARUTO PUT HER ARM DOWN! ! ! ! ! ! ! ! ! ! !*walks up to sierra reads what o sierra's arm it say note to self act cool around gaara and ask to dance*
naruto,she likes gaara
sana,*slaps naruto**look at gaara*gaara u know their a dance tomarrow right
well maybe u can ask sierra to the dance please
gaara,fine
sierra,*wakes up*hey everbody
gaara,uh....sierra want to go to the dance
sierra,..yes i would..um love ...to
gaara,ok see u at 7
sierra,ok bye
gaara,bye
>>>>>>>>>>>>>>>>>>>part 2 with gaara&sierra<<<<<<<<<<<<<<<<<<<<<<<<<
yasuna is looking 4 somehing to where
naruto,what up yasuna
yasuna,not much just looking 4
something to where 4 the dance
naruto,o(sayz sadly)
yasuna,what wrong naruto
naruto,o just u have a date to the dance i was going to ask u to go with me
yasuna,o no i don't have date to the dance
naruto,good i mean o that ok
yasuna,hahaha
naruto,what,any way will u go to the dance with me
yasuna,ok
naruto,sweet i'll pick u up at 7 ok
yasuna,ok
>>>>>>>>>>>>>>>>>>>>>>>part 3 with yasuna&naruto<<<<<<<<<<<<<<<<<<<<<
ino&sakura,there he is
inner sasuke,holy crap
sasuke,........
sakura,sasuke go to the dance with me
ino,know hes going with me
sasuke,*turns his head and see sana*i have a date to the dance
ino&sakura,who
sasuke,um....um...sana
ino&sakura,what
sana,*walks by*hi sasuke
sasuke,hey sana
ino&sakura,SANA! ! ! ! ! !GIVE SASUKE BACK
sana,what
ino&sakura,u know your going to the dance with sasuke
sana,i am
sasuke,yes rember sana
sana,o yes
ino&sakura,*walk home*
sasuke,ya i told them i was takeing u to the dance
sana,so maybe we should go coz if we don't u know ino&sakura will be all over u
sasuke,ok i'll pick u up at 7
sana,o..ok
>>>>>>>>>>>>>>>>>>>part 4 with sasuke&sana<<<<<<<<<<<<<<<<<<<<<<<<<<<<<<<
now it time 4 the dance the boyz pick up the girl everone had fun sasuke left b4 it ended.
sana,*siting down crying*
destiny,what wrong sana
sana,its its sasuke
destiny.what about him
sana,hes leaveing the village tonight
destiny,how do u know
sana,the curse marked
destiny,o
sana,*get up and leaves*
destiny,*fallows sana*
sana,*gos to pack her bags*
destiny,where r u going sana
sana,to get stonger
destiny,wait i'll go pack my bags
yasuna,*heard what me and destiny r saying and gos to pack her bags to*
sana&destiny,*go to the villages gate*
naruto,destiny destiny kakashi hes gone
destiny,what
sana,destiny go afther him i'll be fine
destiny,o ok
yasuna,*gos with destiny and naruto*
sasuke,*walks to the village gate*
sana,*sit on the stone wall and waches(sp?)him leave*
sasuke,*walks up to the gate*
sana,sasuke your leaveing the village
sasuke,.......
sana,*runs up to sasuke*good bye*kiss him*
sasuke,good bye*leaves the village*
>>>>>>>>>>>>part 5 with sasuke,sana,naruto,yasuna and destiny<<<<<<<<<<<<<<
even shikamaru got a date to the dance
haley,umm ok what next
shika,hahahhahahahaa
haley,what is it
sahika,u said what
haley,what
shika,hahahahahahahahahahahahahahahahahahahaha
haley,SHUT UP!!!!!!!!!!!!
shika,sorry r u haveing fun
haley,.....yes
shika,good*kiss haley*
inner haley,OMG SHAIKAMARU KISS ME YAY*
haley,i have to go bye
shika,o ok bye
>>>>>>>>>>>>>>>>>part 6 with shikamaru&haley<<<<<<<<<<<<<<<<<<<<<
destiny,*comes back crying*SANA!!!!SANA!!!
sana,wwhat is it destiny
destiny,kkakashi
sana,what happen
destiny,orochimaru found him
sana,O MY GOSH DESTINY R U GO
destiny.yay
inner destiny,Heck NO IF SASUKE WAS TAKEING BYE OROCHIMARU U BE MAD TO
inner sana,she not to happy
destiny,i want to go with u
sana,o ok if u want
destiny,thanks
ysanua,*comes back*hey guy i'm ready
destiny&sana,what
yasuna,i'm comeing to
sana,ok let go
destiny.ok
sana,same heard
((they r go to yondiam is the leader of the akatuski))
((2 years past))
>>>>>>>>>>>>>>>part 7 with destiny,sana&yasuna<<<<<<<<<<<<
((2 years past))
naruto,i got him
sana,who
naruto sasuke
sana,where is he
naruto,in the sound village
sana,lets go then
naruto,yasuna,destiny and sana lets go!!!!!!!!!!!
destiny&yasuna&sana,SHUT UP!!!!!!!!!!!!!
naruto,ok
((they r going to get him))
naruto,*walks in the sound village*SASUKE GET DOWN HERE!!!!!
sana,*looks up at sasuke*
sasuke,.....so
naruto,what..what is it
sasuke,u idiot
sana,....
sasuke,so u want to fight
naruto,heck ya get down here
sasuke,i'm not fighting they r
((the sound ninja five 5 come out))
((sakon is fighting sana the jirobo is fighting naruto tayuya is fighting destiny and kidomaru is fighting yasuna))
tyauya,i know where kakash is and u don't
destiny,where is he tell me NOW!!!!!!!!
tayuya,no
destiny,then if u don't i'll just kill u
>>>>>part 8 with sana&naruto*yasuna&sasuke*the sounnd ninja five<<<<<
tayuya,destiny u mineles idiot kakashi is all mine
destiny,in your dreams
tayuya,well well is that all u got then y am i here
destiny,i don't know
tayuya,hahah u still think that u and kakashi can work out
destiny,i don't have to coz we will
tayuya,oh u don't know that me and kakashi r married
destiny,WHAT!
tayuya,ya i wanted to tell u but kakashi told me not to
destiny,how do u even know me
tayuya,o kakashi told me about u
destiny,thats it ribbon-illusion jutsu!
tayuya,what is this, what is happening to me
destiny,now i won't kill u, if u tell me were kakashi is
tayuya,NO NEVER HES MINE
destiny,have it your way
(destiny used all her chakra doing her jutsu)
(tayuya died)
(destiny is laying by a tree)
kakashi,*comes by where tayuya and destiny were fighting**looks around and see destiny*destiny r u ok
destiny,.......
kakashi,*goes to pick destiny up and he takes her to the village*
>>>>>>>>>>>part 9 with destiny&tayuya&kakashi<<<<<<<<<<<<<<<<<
sierra went to the sand village to be gaara's slave
sierra,*cleaning the floors*
kankuro,GAARA!GAARA! WE NEED TO TALK
gaara,.....what
kankuro,u do know that u must married be for u become kazekage
gaara,so what
kankuro,so if u don't get married then i become kazekage
gaara,o......ok
kankuro,ya i'm going to be kazekage
gaara,who said that i was not going to get married
kankuro,but no one loves u
gaara,oh ay your the best big bro in the world
kankuro,haha any way who do u want to married
gaara,ummm maybe yes that it
kankuro,what is it
gaara,her name is sierra
kankuro,u mean the lil slave girl
gaara,she has a name from now on u will call her by sierra
kankuro,o ok
gaara,i have to go bye
kankuro,ok bye bye
>>>>>>>>>>>>part 10 with gaara&sierra&kankuro<<<<<<<<<<<<<<<
gaara goes to see sierra
gaara,ummmmm sierra we need to talk
sierra,*starts to cry*
gaara,what? r u ok
sierra,i new that this would happen i just new it
gaara,new what?
sierra,*still crying*your fireing me
gaara,on never what makes u think that
sierra,your not
gaara,no i'm going to sit down now u want to come with me?*oes ro sit down
sierra,i i would love to*runs on the wet floor**and she falls*
*gaara takes his sand and stop her from falling*
sierra,..........
gaara,great just great
(2 hours go by)
sierra,*wakes up*ummmm hi g-gaara
gaara,u ok
sierra,ya thanks
gaara,good
sierra,what did u want to talk to me about
gaara,*hes pulls a lil box out of his bag*here this is 4 uo open it
sierra,*takes the box and opens it*gaara its beautful but y r u giveing this to me
gaara,i want u to be my wife
sierra,*hugs gaara and kisses him*thank-you
gaara,.............your welcome
sierra,i do want to get married in the leaf village ok
gaara,fine
>>>>>>>>>>>>>>>>>>>part 11 with gaara&sierra<<<<<<<<<<<<<<<<<<<<<<
back to sana and sasuke
sakon,haha u lil brat
sana,look who talking
sakon,so it is true
sana,what
sakon,that u r his kid
sana,.....oh i know so what
sakon,well i feel like fighting so lets fight
sana,ok then lets go
sakon,two headed beast
sana,fire wall!
sakon,what the
sana,like it
sakon,who did u did it
sana,well y u were talking i was getting ready
sakon,the must take a lot of chraka
sana,yes y
sakon,how many times can u do that fire wall thingy
sana,its not your prom thank-you very much
(2 hours past)
(sana is all out of chraka and laying on a rock)
sakon,finale i have u*come at her with two headed beast*
sasuke,*jumps down and take his sword out and cuts sakon head off*
*sasuke pics sana up and kisses her he takes her back to the village*
>>>>>>>>>>>>>>>>>>>>part 12 with sakon&sana&sasuke<<<<<<<<<<<<<<<<<<<<<<
yasuna.yo naruto how r u holding up
naruto,ok ahhhhhhhhhh
yasuna,what is it
naruto,oww
yasuna,ok kidomaru u have to go*she killes him just like that*
naruto,YASUNA HELP ME
yasuna,ok i am jriobo leave him along!!!!!!!!!!
naruto,ahhhhhh my leg!!!!!!!!!!ahhhhhhhhhhhhh!!!!
yasuna,that it fatso your going down!!!
jirobo,awww that sweet u standing up 4 your love
yasuna,what ever put him down
jirobo,NO NO NO NO
naruto,help me...........
yasuna,i'll make u a deal put him down and i'll let u live
naruto,YASUNA R U NUTS NO I'LL BE FINE
yasuna,no naruto i have to help u like fat so said your my love
naruto,awwwwwwww i love u to
jirobo,aww how sweet ok its a deal*puts naruto*
yasuna,*ueses her specil(sp?)jutsu*(jirobo dies*
naruto,thanks yasuna*kisses yasuna*
yasuna,awwww lets go home
naruto,hold on will u married me plz
yasuna,YES YES YES YES!!!!!!!!*kiss naruto*
naruto,will u carrie(sp?)me plezzz
yasuna,ok lets go
>>>>>>>>>>>>>>>>>>part 13 with naruto&yasuna*jirobo<<<<<<<<<<<<<<<<<
everine is back home in th village destiny is at home with kakashi
kakashi,r u feeling ok
destiny,ya y
kakashi,no resson
destiny,r u ok
kakashi,y u want something to eat coz u havent ate since we ot back
destiny,ya
kakashi,ok i'll go make something
destiny,ok
(kakashi goes make something to eat)
kakashi,*comes in with some food*here
destiny,thanks
kakashi,*gives her the food*
destiny,*takes it**starts to chouch(sp?)*
kakashi,u ok
destiny,ya i'm fine pulls something out of her mouth*
inner destiny hes not trying to kill me is hes,what a ring*
kakashi,u like it
destiny,a ring 4 4 me
kakashi,ya
destiny,y
kakashi,will u married me
destiny,NO!!
kakashi,what y not
destiny,i'm jokeing i love u and yes
kakashi,so u r going to married me
destiny,yes
>>>>>>>>>>>>>>>>>>>>part 14 with destiny&kakashi<<<<<<<<<<<<<<<<<<<<
destiny goes to check on sana
destiny,hi yasuna what r u doing here
yasuna,hi destiny i love the ring is it from kakashi hatake
destiny,not much and yes it is hey u have one to
yasuna,ya i do but mys from naruto uzumaki
destiny,awwwwww
sasuke,*comes in*hi u guys
yasuna,hey
destiny,ummmm u ok?
sasuke,ya y
destiny,y r u here
sasuke,non of your business(sp?)
destiny,ok
sasuke,what r u doing here
destiny,its not your prom
sasuke,what ever
yasuna,i see u two don't like each other
sasuke,what gave u that idea
destiny,ya
yasuna,what ever liers
sana,*wakes up*ummmm hey guys wait where am i i in heaven and y is sasuke,destiny and yasuna here they died to?)O_0
destiny&yasuna,hahahahahahahahahaha
sasuke,.... no your not died and i were are still alive
sana,oh......*hugs sasuke*your back yes yes thanks god your back i miss u
y did u go?*still huging sasuke*
sasuke,plzz let go*sana lets go*ya i'm back
sana,but y r u back
sasuke,well u were hurt and no one was around so i took u back to the village
sana,*put the blank over her head**and starts to cry*
destiny,*slap sasuke a cross the face*
sasuke,owwwwwwwwwwww y did u do that
destiny,coz u made sana cry
sasuke,how did i do that
destiny,SHUT UP UCHIHA!sana y r u crying over him i mean its him
sana,*wipes the tires out of her eyes*hes just came back to drop me off and then is going to leave again
dsetny*slap sasuke again*
sasuke,ok stop that
destiny,u idiot y r u leaveing again
sasuke,i'm not happy
destiny,no but sana might
sasuke,destiny,yasuna leave
destiny,y
sasuke,just go i need to talk to sana along
destiny&yasuna,*leave*
sasuke,look i'm not leaveing ok and i'm sorry 4 leaveing
sana,u u r
sasuke,yes and i want to spend the rest of my life with u so maybe will u be my wife*pulls a lil box out*here
sana,*opens the box*sasuke..i love u nad yes yes i would love to be your wife
sasuke,*put the ring on her finger*i love u*kisses sana*
sana,sasuke i love u to
>>>>>>>>>>>part 14 with sasuke&sana&destiny&yasuna<<<<<<<<<<<<<<<<<<
ok heres the thing naruto and yasuna r married and kakashi and destiny just got married to sasuke and sana r getting married
sasuke,well next week is th big day uh
sana,oh ya hey sasuke
sasuke,what,what is it sana
sana,look sasuke u know i love u right
sasuke,ya y
sana,and u love me right
sasuke,ya
sana,sasuke i don't know if i can married u
sasuke,WHAT!?y not
sana,its not that i don't love u its just u wanting to kill itachi is to much 4 me to handle*starts 3 cry*
sasuke,don't cry*kisses sana*look i'll make u a promise ok
sana,what kind of promise*stop crying*
sasuke,i'll stop the old thing with itachi
sana,u u will 4 me
sasuke,yes i will
sana,YA!!!!!!!!!!*kisses sasuke*
sasuke,so were still getting married right?
sana,yes!
(a week later its like everone is their ever sans's dad*
sasuke,its time
naruto,ya it is oh thanks 4 letting me be one of your best man
sasuke,what ever u did try to get me back to the village
so i o u
naruto,ok thats cool hey wheres kakashi at?
kakashi.oh sorry destiny needed help this morring
sasuke,at lest your here
kakashi,ya well its my sister big day
sasuke,...ok
naruto,u and sana or brother and sister
kakashi,ya u dident know that
naruto,no
sasuke,idiot
kakashi,well its time lets go
>>>>>>>>>part 15 with sasuke,sana,naruto,kakashi<<<<<<<<<<<<<<<<<
sana,destiny,yasuna&haley r getting ready 4 the wedding
sana,how do i look?
destiny,very nice how about me
sana,i love your dress
yasuna,hey how about me?
haley,wow u look nie how about me
yasuna,nice
sana,so haley u and shikamaru
haley,ya
sana,did he ask u to marrried him
haley,no not yet maybe being a a wedding he'll ask me
sana,maybe hey destiny
destiny,what
sana,i need to talk to kakashi can u go get him
destiny,ok*goes to get kakashi*KAKASHI!
kakashi,yes my love
destiny,sana needs to talk to u
kakashi,i don't want to
destiny,go
kakashi,fine(goes to talk ti sana*what is it
sana,ummmmmmm,well i might have and u might not be happy
kakashi,what did u do
sana,well i ask mom,makoto,kentaro and myoko to come
*their family left the village y kakashi and sana were lil kids
and that made kakashi and sana every mad*
kakashi,u did WHAT,HOW COULD U
sana,plzz don't be mad
kakashi,y y did u do that
sana,coz its my wedding and their my family
kakahsi,go ponit then i'm going home
sana,no don't go plzz stay
kakashi,y should i
sana,coz
kakashi,fine
sana,don't tell sasuke
kakashi,y not
sana,coz i want to
kakashi,fine*kakashi goes back*
destiny,whats his promle
sana,well i told him i ask my family to come to the wedding
destiny,wait y dident i get to see them at my wedding
sana,coz kakashi is still mad at them
dsetiny,o thats right
sana,its time lets go
destiny,ok
yasuna,ya wedding
haley,ok i'm ready
>>>>>>>>>>>>>>part 16 with sana,destiny,yasuna,haley,kakashi<<<<<<<<<<<<<<<
WHAT WILL HAPPEN NEXT U WILL SEE THANKS 4 READING COMMENT ME AND
TELL ME HOW U LIKE IT