HEYY<3 I HAVEN'T BEEN ON FOR A WHILE. BUT IM BACK SOOOOOOOO YEAH.=]IM SORRY I DON'T KNOW WHY BUT MY PROFILE IS A JERK.
SO IT'S REPEATS THINGS.
IM 15.
SKATEBOARDING IS MY LIFE.
MUSIC!<3!<3!<3!ENOUGH SAID.
I LOVE TO FIGHT.
I DON'T KNOW WHAT I'D DO WITHOUT MY MP3 PLAYER.
MYSPACE IS THE RADDEST.
I LIVE LIFE TO IT'S FULLEST.
I SAY WHATS ON MY MIND.
MAKE A MENTAL NOTE NOT TO MESS WITH ME.=]
ILL GIVE YOU A MOUTH FULL IF YOU DO DECIDE
TO MESS WITH ME. BUT IM A REAL SWEET KIDDIE.
I LOVE MY CAT MISS KITTY(I LOVE HER!)<3
MUSIC WHITNEY LISTENS TO!?!!?!?
==============================
THE RAMONES<>
THE SEX PISTOLS<>
BLESSTHEFALL<>
SLAYER<>
RAVERS ON DOPE<>
DEF LEPPARD<>
DROP DEAD GROGEOUS<>
SLIPKNOT<>
SCARY KIDS SCARING KIDS<>
IM SORRY I DON'T KNOW WHY BUT MY PROFILE IS A JERK.
SO IT'S REPEATS THINGS.



IM 15.
SKATEBOARDING IS MY LIFE.
MUSIC!<3!<3!<3!ENOUGH SAID.
I LOVE TO FIGHT.
I DON'T KNOW WHAT I'D DO WITHOUT MY MP3 PLAYER.
MYSPACE IS THE RADDEST.
I LIVE LIFE TO IT'S FULLEST.
I SAY WHATS ON MY MIND.
MAKE A MENTAL NOTE NOT TO MESS WITH ME.=]
ILL GIVE YOU A MOUTH FULL IF YOU DO DECIDE
TO MESS WITH ME. BUT IM A REAL SWEET KIDDIE.
I LOVE MY CAT MISS KITTY(I LOVE HER!)<3


MUSIC WHITNEY LISTENS TO!?!!?!?
==============================
THE RAMONES<>
THE SEX PISTOLS<>
BLESSTHEFALL<>
SLAYER<>
RAVERS ON DOPE<>
DEF LEPPARD<>
DROP DEAD GROGEOUS<>
SLIPKNOT<>
SCARY KIDS SCARING KIDS<>




ILL GIVE YOU A MOUTH FULL IF YOU DO DECIDE
TO MESS WITH ME. BUT IM A REAL SWEET KIDDIE.
I LOVE MY CAT MISS KITTY(I LOVE HER!)<3


MUSIC WHITNEY LISTENS TO!?!!?!?
==============================
THE RAMONES<>
THE SEX PISTOLS<>
BLESSTHEFALL<>
SLAYER<>
RAVERS ON DOPE<>
DEF LEPPARD<>
DROP DEAD GROGEOUS<>
SLIPKNOT<>
SCARY KIDS SCARING KIDS<>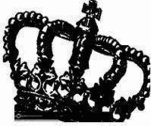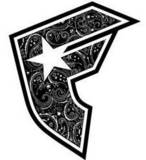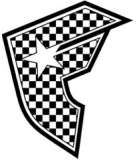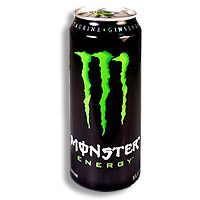 mmm yummy<33 I ish love monster<33