The BEST things in the world are:
♥Inuyasha
♥Japan♥
♥Death Note (L, Light, Misa, Takada, Near, love all of them!)
♥Lucy Liu
♥Kimonos
♥Anime
♥Manga
♥HARAJUKU♥FASHION♥
♥Bleach
♥Full Metal Alchamest
♥Friuts Basket
♥Geass
♥Mangos
♥Pomegranates
I am 14
I am Japanese
... and yes I am short AND PROUD! x}
I am bi ((sorry, i don't crush on online people i've never met.)
I am weird
I loooove Inuyasha and Deathnote
I won't change for you (whoever you are) or anyone else. If you don't like that then tough nuts. :) -omg, lmao i said 'nuts' ! X)-
(\__/)
(='.'=) This is Bunny. Put him on your
(")_(") homepage and help him on his
way to WORLD DOMINATION!!!!!
MUHAHAHAHAHAHAHA!!!
hi i'm




!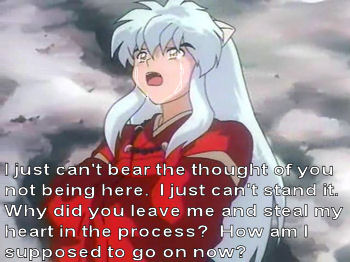 OMG! thst's SOO SAD! :.(