I AM NOW OFFLINE!
I am a girl, 16, black hair, emo. i have been hurt so many times...i don't cut my
wrist though... i am who i am, your approval is not needed. My boyfriend rescently broke up with me so i am quite heart broken...please don't judge me. my name is AJ. The one thing I hate most in this stupid world is when people
judge you when they have know idea of who you are. does that even seem fair? I think not!
If you are the kind of person who goes around calling people names befor you even know them, think
of someone else's feelings then just yourself. Because you people who do that have know idea of
what those people go through. It is the people like you that drive kids to suiside. Ya, suiside is
killing youself, but when YOU cause it by teasing...it is MURDER...think about it
Oh and this is my teddy

his name is Fluffy...
Dislikes
-myself sometimes
-people who think thatyou can only be emo if you slit your wrists
-being stuck in this fucking house and never being free
-not being understood
-my parents who tell me who i should be. i am who i am.
-posers and wannabes
-preps
-school
-listerine (it's hurts ma mouth!)
-avril lagvine (wannabe!)
Likes
-converse
-vans
-emo
-emo boys
-my friends
-sporks (IT'S A FUCKING SPOON AND A FORK!!! XD)
-being loved
-being understood
-being differnt and random
-hockey
-music
-mcr
-fob
-eye liner
-hair dye
-peircings
-fire
-cool hair
-rainbows
-colorful things
-Dane fucking Cook
This is me. Believe it or not. i don't care. if you don't believe me don't comment on my pro please.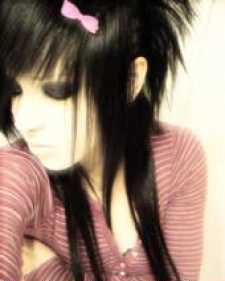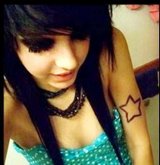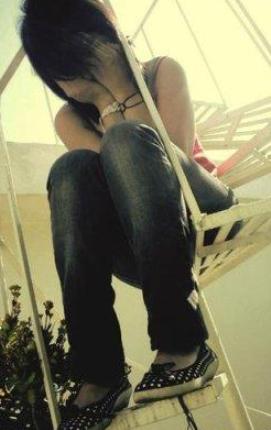 PEEK-A-BOO!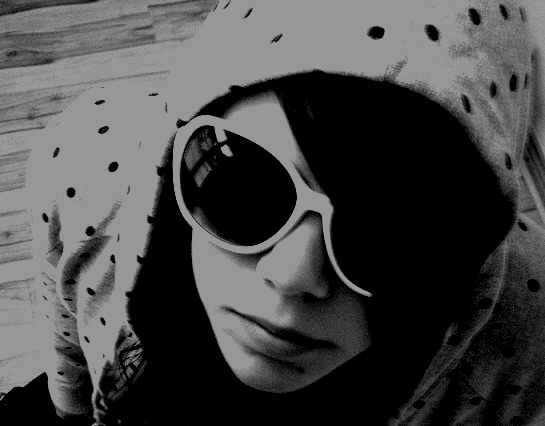 Me in my hott shades!
all i want is for you to hold me dearly within your grasp all i wish for is to be your one and only for all and eternity all i hope for is to
spend every moment possible gazing lovingly into your beautiful eyes when when you turned your back on me and took her hand
in yours my heart fell apart i could never move on that much i knew so i sit here crying and wondering how everything could go so
terribly wrong for me all i dream about is what could have been all i think about anymore is how you once sayd that you loved me all i
can do now is cry myself to sleep wondering why you never asked me to be
your ONE AND ONLY

Mazee
Keely
Rachel B.
Austin
Sammie
Drey
MayCee
Ty
Hayley
Rachel
Landon
Josh
Katie
Coheed and Cambria is my favorite band. I really love this song ♥














































































































- Coheed and Cambria
- Fall Out Boy
- My Chemical Romance
- Boys Like Girls
- Avenged Sevenfold
- Thirsty Merc
- The Starting Line
- Verical Horizon
- Blink 182
- Brand New
- Breaking Benjamin







~~~~~~~~~~~~~~~~~~~~~~~
















~~~~~~~~~~~~~~~~~~~~~~~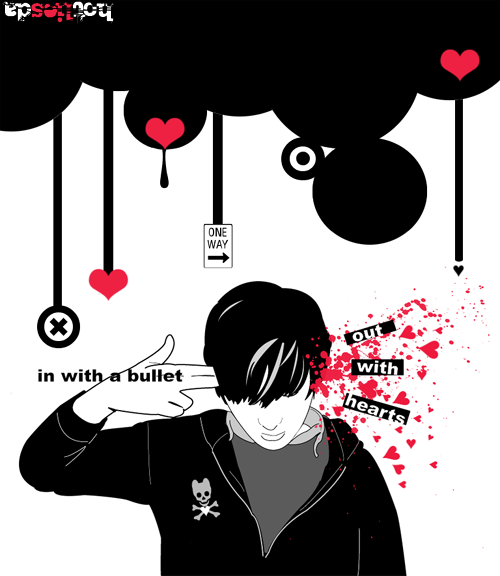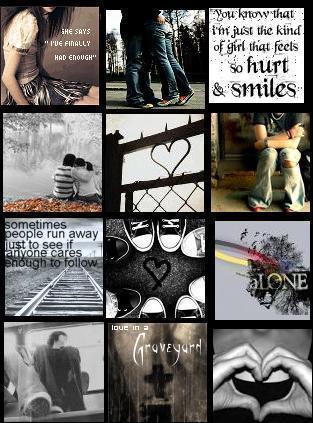 HOPE YOU GUYS ENJOYED MY PRO! PLEASE LEAVE COMMENTS! ♥♥♥♥♥♥♥♥♥♥♥♥♥♥