Name: Akina
Age: 21
Type of Fairy: Garden
Boyfriend: Yuu
Human Form
Fairy Form
Likes: Flowers, Dancing, Party, Gardening, Flirting, Flowing Arranging, Yuu, Cooking, Cleaning, Folklure, Shopping with Me, Cheating to Win and Video Games,and Hanging with My Sisters.
Dislikes: Bugs, Snakes, Heights, Litterbugs, Fighting with People, Mean Girls, Lying, Losing, and Smelly People.
Talents:Making Foliage Grow and Blossom
My Song of The Moment:
Sara Barielles-Fairytale

Boyfriend:Yuu
Yuu Is the Bass Player for the Band
Life on Hold
Me and Yuu

My Best Friend
Name: Kahvi
Gender: Female
Age:21
Type of Fairy: Water

Kahvi As A Human
Kahvi in Fairy Form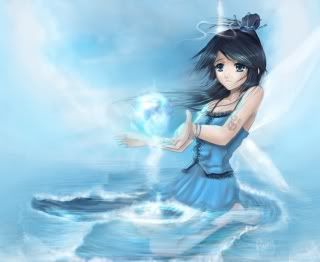 Likes: Rayek!!!,Swimming, Walks on the Beach, Catching Fish and Throwing Them Back, Walking in the Rain, Taking Long Showers and Baths, Surfing, and Taking Care of Her Sisters.
Dislikes:When Her Sisters Don't Listen To Her, When Kaki Plays with Fire in The House, Deserts, Working Long Hours as a Lifeguard to Support Her Sisters, When Ino Freezes her Water, and When Yuki Beats Her in Pokemon
Talents: Talking to Marine Life and Manipulating Water
Akina's Pokemon
Henry
Likes to Eat and Sleep....A Lot!
Fonzi
Happy and Jolly and like to Spend Hours Sunbathing
Geico
He Sells Car Insurance...For a Low Rate