WE TAKE EDIT AND VIDEO REQUEST
Edit request rules:1.no yaoi(srry i lub yaoi as much as the next fangirl) 2.Must be anime 3.u must want meh 2 edit it into and OC(rpc)
Video request rules:1.NO RAP SONGS UNLESS I LIKE IT X3. 2.U have 2 deal wif a BETA~short video that i wont finesh~ 3.Must be fer rpcs if u want it 2 be something not RPC i MIGHT think bout it
Me:I WANT A COOKIE BUT YASU WONT LET ME HAVE 1
Yasuna:*sighs*Go add Narutochick its meh X3
~~~~~~~~~~~~~~~~~~~~~~~~~~~~~~~~~~~~~~~~~~~~~~~~~~~~~~~~~~~~~~~~~~~~~
Takashi:Reason I joined teh akatsuki? They offered meh cookies.
Takashi, Cookie obsessed emo.
Yasuna:Reason I joined teh akatsuki? Tch r u kiddin meh all the hot men.
Yasuna, Hot men obsessed demon.
Mizuki:Reason I joined teh akatsuki? Meh cusion.
Mizuki, Cusion obsessed cat
Sumomo:Reason I joined teh akatsuki? I dont know.
Sumomo, Clueless vampire
~~~~~~~~~~~~~~~~~~~~~~~~~~~~~~~~~~~~~~~~~~~~~~~~~~~~~~~~~~~~~~
Name:Takashi
Likes: Meh girl, Food, Sleeping, Training, COOKIES
Past: Meh past is non of yer buisness
Song: Straight to video-Mindless Self Indulgence~Muh girl's fav band~
This is meh girl shes mine and only mine
Shes the biggest nerd on the face of teh earth but i luv her.
Yasuna's song:Who i am hates who i've been-Relient K
Our song:Look at us now-Sabrina Paris~Yasu choose it -_-~
Our Son Narumi And His Girl Ayumi~Yasuna's bffs daughter~
Narumi's song:Im not okay-My chemical Romance~lol muh girl 2nd fav band~
Worst man eva
Why is he da worst.
1.He likes 2 sneack out wif muh girl
2.He abuses her
3.He is just a huge freak
4.I hate vampires
his song:Stupid Mother Fucker-Mindless self indulgence
Song Yasuna Chooses fer him:Sexy Vampire
Yasuna:MUH BFFS ON HERE
Me:she makes me talk 2 her bffs so there muh frenzz 2
Sana/Nami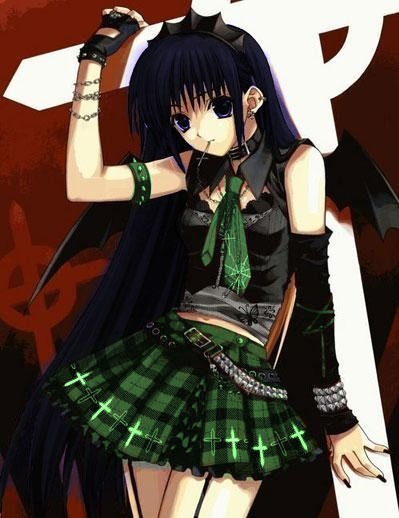 Yumi