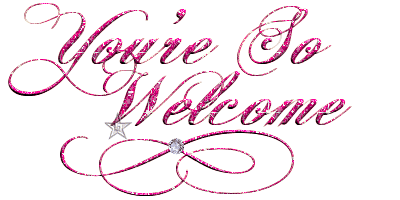 I am....
*very serious in answering my work
*a nice friend
*a fan of Miley, Vanessa, Gwen, Ashley and Jojo
*an internet addict
*an untalkative girl
*very shy
*good at singing

TO ALL PEOPLE WHO HATE MILEY:
Sorry for saying this, but to all who hate Miley,I think you are somehow irritating (but it's really okay, you know sometimes they really are not that my super idol) because you got all wrong about her. She has a good voice which alot of people adore and a face full of happiness and I know she is not bad. I know she does not judge a book by its cover...But it is okay. I accept it that you like others better=)
TO ALL PEOPLE WHO HATE VANESSA:
If you hate Vanessa, I accept it but I think you have to learn how to treat people the way you treat your friends who you play and laugh with. For all people who likes Vanessa, thank you because if she sees your profile (just a situation) with all her pictures, she will be so much touched. Also learn how to CHOOSE WHAT IS GOOD NOT ONLY FOR YOU BUT THE GOOD FOR ALL PEOPLE...But it is okay. I accept it that you like others better=)

mottoes:
Try and try until you succeed-- a motto which I used since I was in Grade 1.
Try and try until you die-- a motto which my dad adviced to me
Life moves too fast, if you won't stop and look around, you might miss it!-- a motto which my mom taught me

SoMeThInG aBoUt Me:
*I am a smart but shy girl.
*I always am scared of going to high school because I am superbly going to miss my friends.
*I have many friends but none of them is a really TRUE FRIEND.
*I always thought that crying solved everything but it painfully makes matters worst.
*I always loved reading books most especially the Harry Potter books 1 to 7. They are really adventurous!
*I am one of the most teased in our class because I do not fight the ones who bullied me back.
*I am a pikon girl, you know a person who gets easily mad
*Last time our teacher said when we disgust a person, it is like we are choosing our friends, our mother,sisters, brothers, cousins, grandpas, grandmas, father and so on and so forth.
*I always loved the subjects English, Filipino and Math.
*I love shouting at people I am mad at.
*I love making paragraphs and poems about what is happening around me.
*When I think I did something wrong when I recite, My whole face will turn scarlet!
*I always buy books but most of it has never been read.
*I am good at singing.
*I was a member of a choir.
*I want an I-pod this Christmas.
*I am afraid of heights, snakes, bullies and strict teachers(hahaha!)
*Don't wanna be disliked by people when I do something wrong
By the way, my real name is Venessa Paula. Welcome to my profile.=)