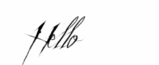 Name:Leslie
Age:13
Gender:Female
Birth day:June21
Fav colors: red
Fav shows:Family Guy, American dad, Robot chicken, WWE:Raw,, one on one,The parkers, Futurama, Spong bob(haha)
.............um...yeah I get back with later with that.
fav food:Pizza, french fries, and chicken.
fav music:Hip-hop, R&B, rap, raggea, latino, little bit of rock(haha), and my country music(africian).
I live in Cananda.I am born in africia.I only 13 years old my birth day is on June21. I am sweet, kind, curse alot(who dosen't?),plus hyper haha. I never got in a fight except once, oh because she talk about my family and nobody like her anyways.......um I think that much it.
I like in music:
Sound Garden
Rise Against The Machine
P.O.D
Nirvana
Hole
Distillers
Dead Celebrity Status
Misfits
Project Wyze
Drowning Pool
and many more haha.... Am suffering form lost term memory haha.
seriously...
I'm so sorry I haven't been here on Glitter-graphics. I have been busy with school....gosh to much homework I have a pages, a math . I hope, I said hope that I will post most my graphics here.
-love ya,
Leslie