AS OF NOW I WILL NO LONGER BE DOING REQUESTS!!
I'LL JUST BE SHARING MY CREATIONS I MAKE!
YOU MAY ADD YOUR OWN NAME OR YOUR FRIENDS!
ALL I ASK IS DO NOT REMOVE MY WATER MARK I WORK VERY HARD ON SOME OF THESE!!!
THANK YOU VERY MUCH.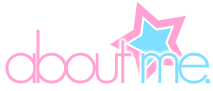 Hello My name is Kristy aka KrissyGirl I Live in a small Town in South Dakota but I'm Originally from Gillette Wyoming,I'm a S.A.H.M & I'm 34 years old & Married 12.5 yrs To My Husband , We also have a 11 yr old son. & 5 fur babies,I LOVE making All kinds of Tags.