Hola! My name is Lauren...yup,yup,yup...haha, i can b
extremlyyyy randomm...if you got to know me...you'd understand...i like putting dot dot dot, alot. =D I love the Jonas Brothers! as you'll see on ma page...but you'll also see i love *Joe* the mostest!
i really do =D Imma huge Taylor Swift, Miley Cyrus, Demi Lovato, Selena Gomez, David Archuleta, David Cook, Drew Seeley, ect, ect, ect Fan!
haha, theres alot of ppl =D <3 =D <3333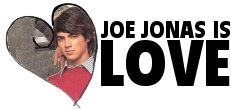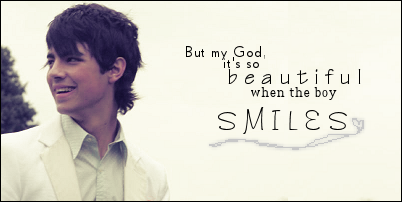 ~~~~~~~~~~~~~~~~~~~~~~~~~~~~~~~~~~~~~~~~~~~~~~~~~~~~~~~~~~~~~~~~~~