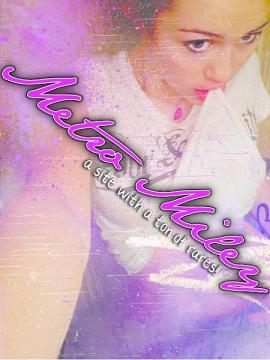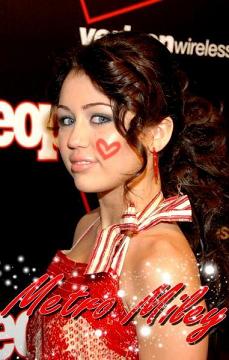 Metro Miley is a Miley site with a ton of rares!!
I am not Miley nor do we have any connection with her.
We do have some Jonas rares to accompany Miley.
Feel free to look around the site. We will be updating very soon.
S4S???
Just comment default or if u don like default comment the pic u like
Miley Updates:
-7/22/08 Miley's new CD "Breakout" out now!
-Miley performing at GMA
-Miley sticks out her tongue and gets wild and crazy on a roller coaster as she continues to film Hannah Montana: The Movie on Santa Monica Pier in Santa Monica, Calif. on Tuesday, July 15.
-Miley was spotted on the set of the Hannah Montana movie on Rodeo Drive, on July 14th.
-Miley was caught shopping in Beverly Hills with Ashley Tisdale on July 13, 2008.
-Miley was found at the Nail Garden and later caught at Yogurt Tree on July 12, 2008.
-Miley started off the day at Universal Studios to check out the new "Simpsons Ride". But after that, she was off to shoot a music video for a song off of her new breakout album. In the music video she is on a surfboard being carried around by "cute guys".
__________________________________________________________________
I also love:
The Jonas Brothers


Selena Gomez


Demi Lovato


Ashley Tisdale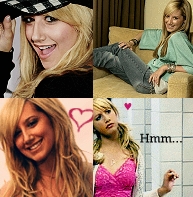 Demelena