IMPORTANT PLZ READ!!
Hey people this is
LOVE.EM
i made i new account so hope you will add me and my other account!Thnks!
http://glitter-graphics.com/users/love.em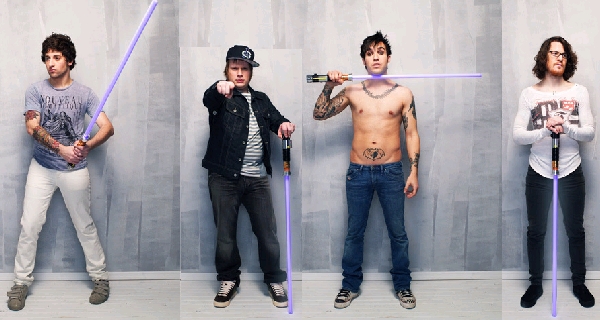 ♥!FALL OUT BOY!♥
~~♥♥♥Their hearts keep mine beating. They seriously mean the world to me their music can change mood in an instance.They have inspired me the most out of anyone in my life. When I didn't have anyone else, they were always there, even if it was in the form of pumping through my speakers. I would give anything to meet them or see them in concert I mean I would give up everything. If you've ever had something that you truly cared about, that one thing you know you will never stop loving, then don't make fun of me, because this is the way i feel about these four boys. They have opened my eyes more than any one else has, they will always remain one the biggest aspects of my life, no matter how famous they get. These four boys have changed my life in a way no one else has I can't begin to describe it. They are and always will be the centre of my world. I can't begin to describe how much they have influenced me and my life. If anyone asks me who my first love was, i will always say Fall Out Boy. Because no one can compare to them.To my true loves...this is how much you mean to me.Most of my friends think i am crazy and stupid and always ask why im obsessed pete and why im obbsessed with fall out boy.I always answer why shouldnt I?Sence i have loved you guys i have been called follower,Emo,Emo Slut,and many other things...but you know what it doesnt bother me because thats how much you all mean to me its unbelivable!Loveing you guys is not a following thing its my passion and my hobby!Really you all are my world...sad to say but i turn to you all more than i do my BFFL xMillion Molly because you all will NEVER EVER EVER leave me.And i have always said that i would NEVER change for anyone but i cant say that because i changed for you guys!Hope to see you back in CONCERT real real real soon and maybe this time i can win to go backstage!You know how people say you can only have one true love or only one true best friend well i cant ever do that.Because I have 3 loves Pete Wentz,Fall out boy,and well i cant say the other!And i have 3 Best friends For Life Molly,Pete Wentz,Fall out boy!Really thats how BIG you all are in my life!and Pete Wentz too!!♥Oh Crap i cant 4get Molly!!♥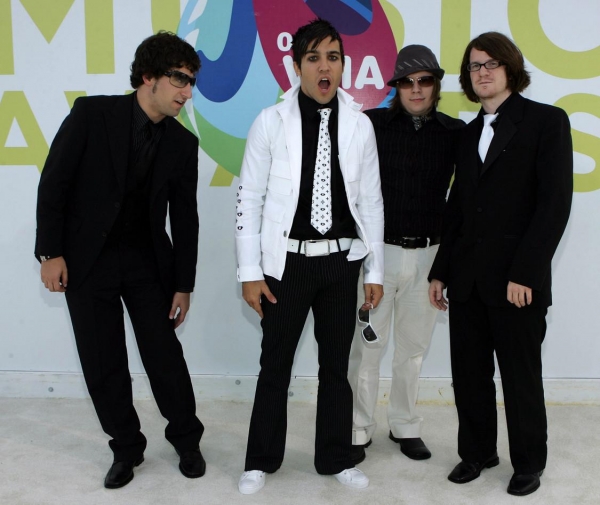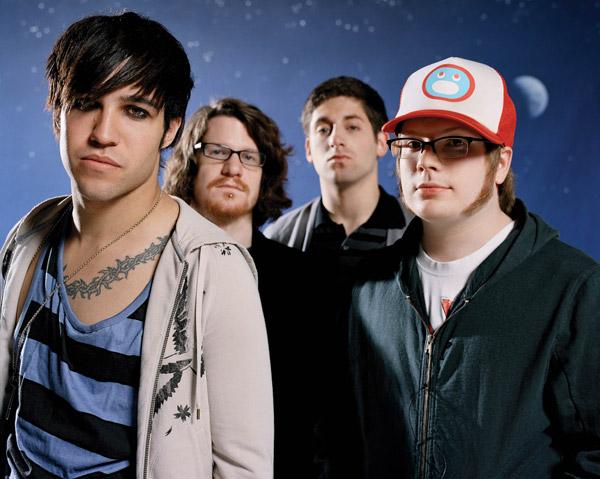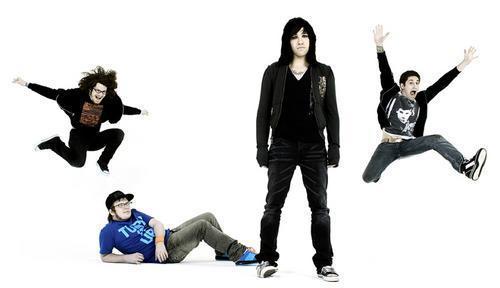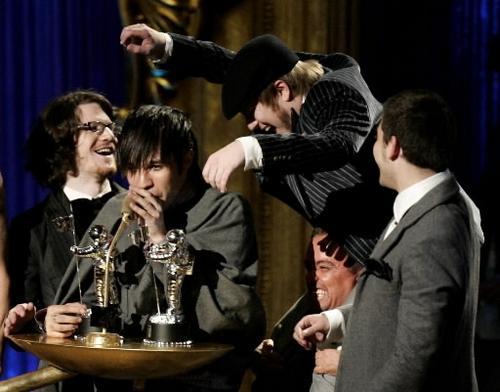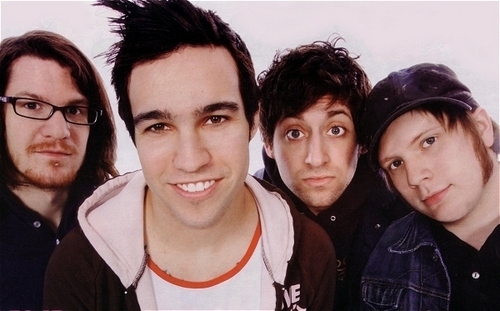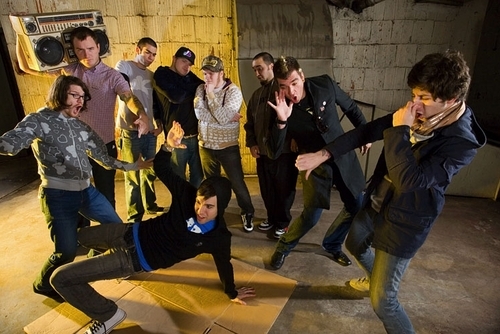 The Band Members
Peter Lewis Kingston Wentz III(born June 5,1979) is the bassist, back-up vocalist, and primary lyricist of Chicago-based band Fall Out Boy.Wentz was born in Wilmette, Illinois, a suburb of Chicago, Illinois. He attended New Trier High School and North Shore Country Day School where he was an all-state soccer player.After graduating from high school in 1997, he attended DePaul University, where he studied political science, dropping out one semester shy of graduation to focus more on music.Wentz recalled in a Rolling Stone interview, that his earliest musical memory was listening to The Foundations' song "Build Me Up Buttercup" in the back of his dad's car.his youngest music memory was listening to "build me up buttercup" in the back of his dad's car. before joining fall out boy, he had been in previous unknown bands. it had been said that pete took the credit for starting fall out boy. he later explained he only did it for the attention,and that the real founder of fall out boy was joe trohman in 2004. pete wentz has written a book called "the boy with the thorn in his side" and has a clothing line called "clandestine".
Patrick Stump (born Patrick Martin Stumph on April 27, 1984) in Glenview, Illinois, is an American musician, composer and producer. Most notably, he is the lead singer, rhythm guitarist and occasional pianist of the band Fall Out Boy.
In 2001, Stump co-founded the pop-punk band Fall Out Boy with Joe Trohman and Pete Wentz with Andy Hurley later joining the band. He first joined Fall Out Boy as a drummer, but his singing talent was soon discovered—he had never sung before Fall Out Boy. He was not originally the rhythm guitarist for the band, but after the departure of two members following the release of Fall Out Boy's Evening Out With Your Girlfriend, he stepped into the role.
Joseph Mark Trohman (born on September 1, 1984) is the lead guitarist for the Chicago-based pop-punk band Fall Out Boy.Joe was born in Hollywood, Florida to Jewish American parents and went to Hebrew school.His father is a cardiologist. Trohman grew up in South Russell, east of Cleveland, Ohio. He lived there for 12 years and attended Chagrin Falls Schools, playing the trombone in the school band until he picked up guitar later in his secondary school years. He moved to Winnetka, IL, a suburb of Chicago when he was around 12 years old. He attended Washburne Middle School, where he participated in various bands for fun. After Washburne, he attended New Trier Township High School. During his high school years he was part of the audio visual club, New Trier Network, as well as briefly playing bass in Arma Angelus with Fall Out Boy's Pete Wentz on vocals.
Andrew John Hurley (born May 31, 1980 in Milwaukee, Wisconsin) is most notably the drummer of the Chicago-based pop punk band Fall Out Boy.After the death of his father when he was five, Andy was raised by his mother, a nurse.
Growing up, Hurley considered himself to be a trouble maker who drank and did not listen to authority. He became straight edge on November 1st 1995; he leads that lifestyle to this day.
Andy attended University of Wisconsin-Milwaukee in Milwaukee, Wisconsin double majoring in anthropology and history. He plans to finish both degrees whenever his touring and recording schedule permits. Hurley has somewhat extreme views on politics, and believes that someday civilization will collapse. When confronted about this in the February 2007 issue of Rolling Stone, he claimed that his career contradicted his beliefs, but at the same time, he had to make a living.Hurley is a vegan, and he has done an interview with PETA.He was even on the ballot in PETA2's 'The World's Sexiest Vegetarian' online vote in 2006, but the winners of the contest were actress Natalie Portman and Good Charlotte guitarist Benji Madden.He is also known for have extensive tattoos, including full sleeves,a crest on his chest,and a large piece on his back. Formatting error: expected [/2], but got: [/size]