Hi WHTZZ UP? I'm DJ SPOOOOKYY AND I TELL YOU some Secrets about me!
I'm sooo cute,interesting i love fahion , arts,everything is beautiful,and I AM A REALLY REALLY VIP(and a Vampire In Progress):p
I have a veryyy cool friend (Sandy) she's the best!!!!!!

smart


/pub/44/44369bh45651xek.gif border=0>
AND THAT'S IT I HOPE YOU BE MY FRIEND AND WHO KNOWS....MAYBE BBF :) I LOVE VERYYYYY VERYY MUCH LADY GAGA<AND MUSIC ,PUPIES FLUFFY CATS AND I LOVE TO TALK!!!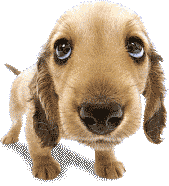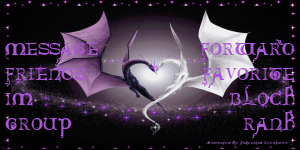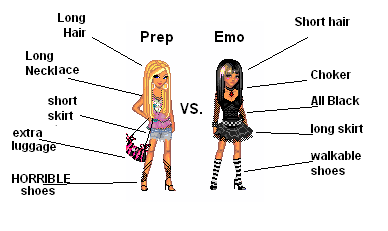 I JUST TELL YOU I LIKE FASHION :p !!!!!BYE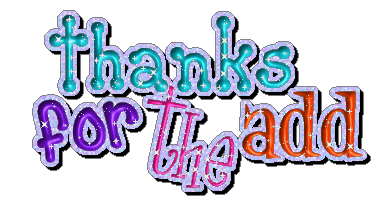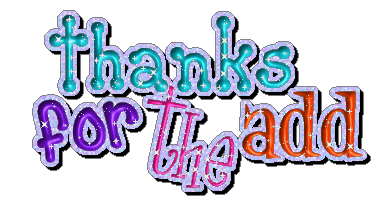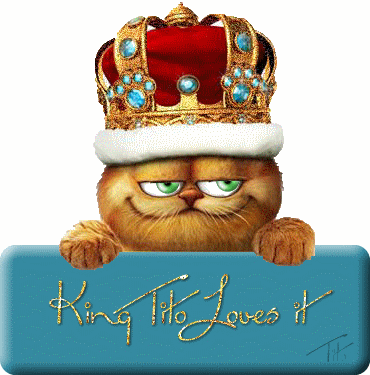 ]



















<marquee behavior=alternate direction=down scrollamount=2 scrolldelay=44 height=686 style='position:absolute; left:72%; top:119px; width:30; height:686px;'><img src=http://dl2.glitter-graphics.net/pub/131/131232ztxvqqe63q.gif border=0></marquee>
<marquee behavior=alternate direction=down scrollamount=5 scrolldelay=12 height=620 style='position:absolute; left:93%; top:49px; width:30; height:620px;'><img src=http://dl2.glitter-graphics.net/pub/131/131232ztxvqqe63q.gif border=0></marquee>
<marquee behavior=alternate direction=down scrollamount=1 scrolldelay=47 height=665 style='position:absolute; left:22%; top:48px; width:30; height:665px;'><img src=http://dl2.glitter-graphics.net/pub/131/131232ztxvqqe63q.gif border=0></marquee>
<marquee behavior=alternate direction=down scrollamount=5 scrolldelay=7 height=594 style='position:absolute; left:9%; top:48px; width:30; height:594px;'><img src=http://dl2.glitter-graphics.net/pub/131/131232ztxvqqe63q.gif border=0></marquee>
<marquee behavior=alternate direction=down scrollamount=3 scrolldelay=25 height=542 style='position:absolute; left:61%; top:137px; width:30; height:542px;'><img src=http://dl2.glitter-graphics.net/pub/131/131232ztxvqqe63q.gif border=0></marquee>
<marquee behavior=alternate direction=down scrollamount=3 scrolldelay=50 height=582 style='position:absolute; left:8%; top:19px; width:30; height:582px;'><img src=http://dl2.glitter-graphics.net/pub/131/131232ztxvqqe63q.gif border=0></marquee>
<marquee behavior=alternate direction=down scrollamount=3 scrolldelay=17 height=597 style='position:absolute; left:28%; top:82px; width:30; height:597px;'><img src=http://dl2.glitter-graphics.net/pub/131/131232ztxvqqe63q.gif border=0></marquee>
<marquee behavior=alternate direction=down scrollamount=3 scrolldelay=30 height=542 style='position:absolute; left:58%; top:118px; width:30; height:542px;'><img src=http://dl2.glitter-graphics.net/pub/131/131232ztxvqqe63q.gif border=0></marquee>
<marquee behavior=alternate direction=down scrollamount=5 scrolldelay=30 height=541 style='position:absolute; left:79%; top:167px; width:30; height:541px;'><img src=http://dl2.glitter-graphics.net/pub/131/131232ztxvqqe63q.gif border=0></marquee>
<marquee behavior=alternate direction=down scrollamount=1 scrolldelay=17 height=510 style='position:absolute; left:78%; top:127px; width:30; height:510px;'><img src=http://dl2.glitter-graphics.net/pub/131/131232ztxvqqe63q.gif border=0></marquee>
<marquee behavior=alternate direction=down scrollamount=5 scrolldelay=19 height=619 style='position:absolute; left:59%; top:170px; width:30; height:619px;'><img src=http://dl2.glitter-graphics.net/pub/131/131232ztxvqqe63q.gif border=0></marquee>
<marquee behavior=alternate direction=down scrollamount=6 scrolldelay=43 height=650 style='position:absolute; left:47%; top:43px; width:30; height:650px;'><img src=http://dl2.glitter-graphics.net/pub/131/131232ztxvqqe63q.gif border=0></marquee>
<marquee behavior=alternate direction=down scrollamount=6 scrolldelay=34 height=652 style='position:absolute; left:53%; top:95px; width:30; height:652px;'><img src=http://dl2.glitter-graphics.net/pub/131/131232ztxvqqe63q.gif border=0></marquee>
<marquee behavior=alternate direction=down scrollamount=2 scrolldelay=6 height=529 style='position:absolute; left:86%; top:11px; width:30; height:529px;'><img src=http://dl2.glitter-graphics.net/pub/131/131232ztxvqqe63q.gif border=0></marquee>
<marquee behavior=alternate direction=down scrollamount=3 scrolldelay=45 height=599 style='position:absolute; left:92%; top:43px; width:30; height:599px;'><img src=http://dl2.glitter-graphics.net/pub/131/131232ztxvqqe63q.gif border=0></marquee>
<marquee behavior=alternate direction=down scrollamount=5 scrolldelay=19 height=667 style='position:absolute; left:25%; top:83px; width:30; height:667px;'><img src=http://dl2.glitter-graphics.net/pub/131/131232ztxvqqe63q.gif border=0></marquee>
<marquee behavior=alternate direction=down scrollamount=4 scrolldelay=10 height=633 style='position:absolute; left:48%; top:14px; width:30; height:633px;'><img src=http://dl2.glitter-graphics.net/pub/131/131232ztxvqqe63q.gif border=0></marquee>
<marquee behavior=alternate direction=down scrollamount=1 scrolldelay=15 height=562 style='position:absolute; left:40%; top:119px; width:30; height:562px;'><img src=http://dl2.glitter-graphics.net/pub/131/131232ztxvqqe63q.gif border=0></marquee>
<marquee behavior=alternate direction=down scrollamount=6 scrolldelay=48 height=503 style='position:absolute; left:64%; top:164px; width:30; height:503px;'><img src=http://dl2.glitter-graphics.net/pub/131/131232ztxvqqe63q.gif border=0></marquee>
<marquee behavior=alternate direction=down scrollamount=4 scrolldelay=23 height=577 style='position:absolute; left:41%; top:95px; width:30; height:577px;'><img src=http://dl2.glitter-graphics.net/pub/131/131232ztxvqqe63q.gif border=0></marquee>