lol my new fav song lol video is hilarious, yet wrong hehe lol XED
MY NEW ADDICTION! I THINK I COULD BE IN LOVE WITH A FICTIONAL CHARATER!!!?!?!?!






The Home of Glass
Im in this home of glass.
people looking in, but cant hear me.
im blinded by their screams.
screaming for me to leave, get out.
leave my home..
but i cant hear them.
the glass controls all the sounds.
vibrations shakes this home of glass.
from load pouring fire.
they dont feal the pain, that i do.
they see the pain and turn away.
never think about the death they cause.
never do they see.
their machines brake this home of glass.
they see a tear.
they pour on.
blood and bodies laying all around.
never do they see them.
white sheets cover their faces.
never knew who they were.
or what they were.
or what they could have been.
they dont ask my name.
never do they look me in the eye.
all they see is a dead person.
but never a soul.
never a breath spoken.
never a childs cry.
so as u lay their dead ,
they over look you as anougther goal.
accomplished.
black covers their minds.
controles them.
like little demons eating their minds away.
little by little,
killing them slowly.
yet knowing hell awaits them.
and the end is fire red as blood,
yet cold as death.
unrulleing.
and yet they kill away.
with their blood filled hands.
and evil in their eyes.
and hate in their mouth.
but they keep on.
as i lay their.
as i fly away.
as i leave this hell.
to a place of hope.
a place were demons die.
and angels rule on.
this is my home of glass.
-by- yours truely <3333
hey
im ace
i hav ADD lol
im in love with MCR
very random person
look a XD face with a mustache!!!!
XED
lol
im not a school over i despise it, i am a 100% believer in vampires lol, i dont care what you think about me, who cares, well you do, but not me, i have to say that i love to
run around and act crazy when no ones around, when im home alone i put on a par of socks and turn up my ipod and jump up and down all over the house singing and rocking out!!!!! lol
call me what you want but i would prefer spaz monkey!!!! haha jk. well i am usually a happy person, the only time you can see me get realy mad is if some one realy pisses me off or i find out something that i dont want to here
i love going to concerts it enjoy them, i still want to go to a my chemical romance concert!!!!!! the best concert ive been to so far was a Three Days Grace concert, it rocked like heck yeah!
im very random, i repeat stuff allot, haha i realy do! my best friends is alisha and we are 2 fun crazy kids! her fav band is tokio hotel!!!!!!!!!
i hate talking on the phone i prefer to text you message people on myspace. i hate two things about the place i live at= people feed off of drama. but ive met some realy great people over time, the best thing about my school it that its small and most of the people are the same but there are a few that people cant stand and i stay away from them becuase they piss me off!!!!!!
haha well i do have to say that mcr has actualy changed my life, i have become more happier over that last 3 years becuse of them, i hope one day ill get to meet them!!!!!
i hate chocolate. lol
i dance allot. like when i say dance i mean jump up and down and act crazy. lol i love to travel
i love to take pictures, and im a very laid back person, but most of the time it takes only little things to set me off. lol i try to say calm but that never happens,
i sleep allot and i get on the internet way to much
i love to read, i know im a dork, shut up lol
well i add people just becuase, if i add you as a ;little blue smiley face( hahahahaha) then i think you freaking ausome, and you rock!
and i love to say P*i*P which means peace it punks
so thats it and i guess good morning or good night
cya-
ace
oh and if you dont know my names not realy ace its my initials but my names actualy aeriell
ok know bye =)
but i hate prototypes
i cant stand the people
that think they are beter then us just becuase
they were polo or finch.
you can bite me if you think other wise
i love to make people lick things
i am addicted to Love
i love my convers
i special orded them
i could not live without mii phone
i hate avril la...whatever
i hate rap
i hate pop
i hate anything close to it
i hate stuupid girls
i hate people that descriminate
i hate jurks
i love people that understand what i say and just dont judge
i hate war
i hate aniaml abusers (i know i miss spelled it get over it! lol)
i hate people that steal graphics
im 13 years old and i am
very mature for my age
i believe that people should have their rights
i am not raciest
i do not judge
my parents are devorced
people fall in love with me easily and i dont know why
i do not believe in suicide
its dumb
stop! its freakin un-natural
wannabes are people that imitate other people and that means you are not special so stop the ffreakin fakeness!
the wars are stupid
bombing for peace
is like saying f_c_ in a church
if you dont get what im saying then oh freakin well
i spend to much time on the internet
its my way of talking without saying anything
im very quiet
but my moto is " you bite me, im going to freakin bite you back you son-of-a-batch-of-cookies!"
wars on here are stupid
i dont freakin care if you think
he or he/ she or she is hotter!
we all have our own freakin oppinions!!!!
bands i love=
MY CHEMICAL ROMANCE
panic at the disco
flyleaf
three days grace
anberlin
taking back sunday
within temptation
paramore
three doors down
fall out boy
green day
linkin park
good charollete
mayday parade
breaking benjamin
red hot chili pepers
AC DC
bullet for my valentine
rolling stones
boys like girls
sex pistols
white stripes
matchbox twenty
all american rejects
snow potrole
jeffre star
red jumpsuit aparatice
system of down
hinder
papa roach
kiss
nirvana
evansence
aerosmith
guns and roses
30 seconds to mars
hawthorne heights
the beatles
black sabbath
gorillaz
rise against
life house
the medic droid
the fray
underoath
the ting tings
breathe carolina
cobra starship
kelly sweet
nevershoutnever
nick black
nycole valentina
a rocket to the moon
saving jane
uffie
within temptation
white stripes
and those are just a sliver of the rest i love!!!!!
things i love=

energy drinks

love

music

life

art

internet

mii friends

family

sharpies!

hair dye

convers!!! <3

palm trees

fun

ipods

funky socks

earings

cameras

paper clips

high lighters

strawberrys

lynx

panda

eyeliner

did i mention sharpies????

hearts lol

shiny objects

gummy bears!
and i just wanted to say i love you all!
and yes i am a volleyball freak i have playing for officialy 2 and a half years, i love it, im going to nationals next week hopefully we do good!!!!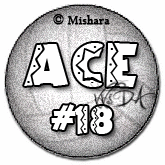 and go out there and rock the freakin whole world!!!!
nobody can stop you!

Love, AcE
(aeriell e. c.)