sup. im dylan, and i survived sex ed.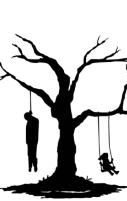 1.
my name is dylan medford.
2.
im not some disney preteen faggot.
3.
i am indeed taken to ariel.
4.
i probably dont like you.
5.
dexter & slenderman are boss.
6.
i smoke and shit. get the fuck over it.
7.
im a grammar nazi, but i hate capitalizing my words.
8.
horror and thriller are the best movie genres.
9.
da de da de da de, the single life is for me.
10.
you mean
nothing
to me, so quit pretending.
p.s if you got the reference to number eight, then we can be friends.
p.p.s im an angry and sarcastic person. get over it.
if i love your comment, it goes here.


Quote:
If by papaya you mean your dick, then yes. (;