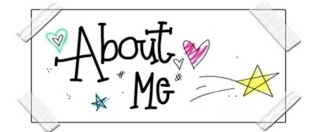 The basics:
My name is Sophie
My age is easy just look at my date of birth.
I have mousey hair & blue eyes.
My nicknames are Toad, Dramarella, Alice in wonderland, Alice, Sam, Danny
My favorite colours are elctric blue and neon pink.
I'm a blah, freak, individual....ME~!!!!
I'm a bisexual & PROUD~!!!!
Love me or hate me but don't get trying to change me.
I LOVE ME!!!!
I love:
Lady Gaga

,Avril Lavigne

, Katy Perry

, Paramore

,Taylor Swift, Diana Vickers, Rolling Stones, Jeffree Star
etc, etc...
Likes:
Music

Women /Men
Sleeping
Eyeliner

Piercings

Tattoos
Gloomy Bear

Neon Colours

Me
Etc...
Dislikes (And scared of):
Pit bulls (And some massive dogs)
Bugs/Arachnids
Homophobes
Racism
Chavs/Wanabes
Etc...
My favourite animal are wolves, bats, pandas & skunks.
(\__/)
(='.'=) This is Bunny. Put him on your
(")_(") homepage and help him beat homophobic bullying
Love has no gender race, personality or appearence you cannot control who you fall in love with only fate decides that

Celebrities I'd love to marry:



Hi feel free to add me just let me know & I'll add you back.
Волим те - I love you
Мир - Peace out