naMe: Alex lOcatiOn: Somwhere Over the rain bowz aGe:U dont need 2 know mY birThday: October 16 statuS: Taken by the awesomest guy (ty) Languages: Italian,english faSinatiOns: Vampires,Shiny things, Partying, Shopping, Hanging with my friends and bf petS: Dog(beagle),7 puppies,& a hamster named lucki adDictiOns: GumMy BeArS,tYlEr,MySpAcE,pOeTrY,&&BrOkEnCyDe!


Lollipops
Kenneth Nixon
Eyeliner
Big Sunglasses
Ripped Jeans
Dirt Bikes
ConversesXD
Black&&Green arm warmers!

Posers
Cat litter
Animal "droppings" Lol
Small Sunglasses
Weird Old pplz
HatersXD
Old Cake EWWW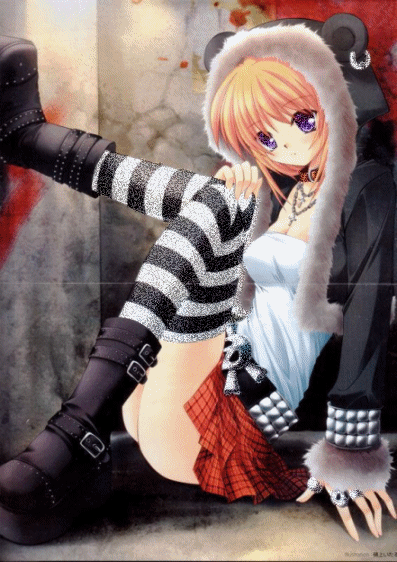 Im an Anime freak!!!!
"Scene/Emo" Not a can plz don't label!