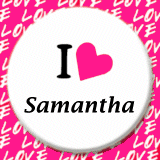 hey guys
i just wanna b miie nd if u dont like
that well...
Um i guess im pretti...pshhh IDK... anywayS !
I like High School Musical OMG....haha srri 2 b that girlie girl but yea...I like zac 2 tehhe please dont b mean 2 me..k !
Myspace is: sammy0120
o(><)o DOES SOME ONE NEED A HUG ?!!




























Check out miiy graphics when u guys get a
chance mean while enjoy miiy page k!
THANX BYE
Babii Pink H.k.
PINK♥