Hey, my name is Candy, of course thats not my real name but just go with it. I'm 14 and havin fun. I do not have a label, some people say I'm emo, others say I'm punk or scene, so lets just say I'm in that general area. I used to be emo, cutting and all but not anymore. Things passed and I'm over it.
Sometimes I don't look the role that I play, sometimes I may look a little preppy but believe me when I say I'm not. MY mom is gay and won't buy me anything with skulls on it, and I'm poor so I can't buy stuff for myself. And she wont let me have a hair straightener.
The only reason I have one is cause my friend Amy gave me one and my mom doesnt know about it. hehehe.
I am up for online relationships, I don't usually do that sorta thing and I know this isnt the place to look for a boyfriend or girlfriend but I'm saying this anyway.
Oh yeah, and I'm bi.
So IM me on MSN or add me on Myspace, but make sure to tell me about yourself in the first message and where you found me or I might freak out on you lulz.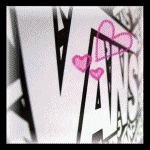 <a href=http://www.glitter-pages.com><img src=http://dl10.glitter-graphics.net/pub/246/246400usaks69wix.jpg width=300 height=229 border=0></a><br><a href=http://www.glitter-works.org target=_blank>glitter-graphics.com</a>