Okie u can add me,anytime.Just post that u did.=3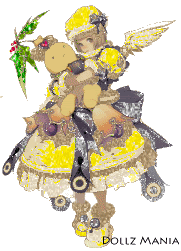 Please read if u wanna get 2 kno me.
Name: Emi aka Emii-Chan
Birthday: October 3rd 1992
Birthplace: NYC
Current Location: NYC
Eye Color: Green
Hair Color: ever seen the Roxxi twiin bratz?Yah well that's my hair colour complete with the black streaks.
Height: 5'3
Right Handed Or Left Handed: Both
Your Heritage: Italian,Japanese
The Shoes You Wore Today: uggs
Your Weakness: Chocolate
Your Fears: spiders!!!!!
Your Perfect Pizza: The double cheese and mushrooms
Goals You Would Like To Achieve This Year:To stop eating Doritos
Your Most Overused Phrase On An Instant Messenger:HOMFG
Thoughts First Waking Up:NOOOO
Your Best Physical Feature: lips and eyes
Your Bedtime: whenever
Your Most Missed Memory:old friends
Pepsi Or Coke: Dr. Pepper!!!!!!!
McDonalds Or Burger King: McD
Single Or Group Dates: Group
Lipton Ice Tea Or Nestea: Lipton
Chocolate Or Vanilla: Oreo Cookie-a blend of both
Cappucino Or Coffee: CAPPUCINOS!
Do You Sing:Yes
Do You Want To Go To College: Yup
Do You Want To Get Married: Maybeeee
Do You Believe In Yourself: Let's just put it this way-my confidence scares my friends.
Do You Think You Are Attractive: yes
Are You A Health Freak: NO WAY!!!
Do You Like Thunderstorms: Yes and No
Do You Play An Instrument: Gutair
In The Past Month Have You Gone To The Mall: Yes
In The Past Month Have You Eaten A Box Of Oreos: 2 of them
In The Past Month Have You Eaten Sushi: sadly no-i love sushi
In The Past Month Have You Been On Stage:nope--sadly
Ever Been Called A Tease: idk
Ever Been Beaten Up: Nope
Ever Beaten Anyone Up:yess--dun mess wit me!!!
What Do You Want To Be When You Grow Up: fashion designer or anime artist.
What Country Would You Most Like To Visit: Japan
Personal Info--
Status: Single
Best friend: Eva
Do you have a crush: NOYB
What makes you smile: Hello Kitty,Bratz(i collect them).
Greatest gift-My friends,a doll I named Jade and a baby doll I've had since I was 2(12 years!!).
Anime-Full Moon Wo Sagashite,Chobits,Sailor Moon,Air,Tokyo Mew Mew.
Favorite Store-Hot Topic.Pac*Sun.Forever 21
Celebrities-Alizee,Gwen Stefani,Ayumi Hamasaki,Fergie
Bands-P!ATD,30 seconds to Mars,Fallout Boy,The Pink Spiders
Song-Moi Lolita by Alizee
Favorite culture-Japanese and Itailion
Websites-Sanrio.com,radioblogclub.com,iToons.com and YAHOO.COM
Stress Releaver-My favorite C.D. and dancing to it like a maniac XDDD.
Likes-sushi,anime,pizza,movies,music,manga
dislikes-wannabes,preppies,zac efron,my schools uniform
schooling-catholic school (sadly)
grade-8
Movies-Yours Mine and ours (the one w/ Lucille Ball) Napolean
Dynamite,Scary Movie 3 and 4.
Favorite subject-Math art and lunch
least favorite-science and english
current best thing-being casted as ghost of christmas past in a christmas carol.
current worst thing-still needing to buy gifts!
Boxers?:sumtimes for bed
Briefs?:i guess
Hat?:yes.just bought a really cewl 1.
Skater Shoes?:Vans and Etnies,please.
Pimp Shoes?: G-unit pwns!XDDD
Band Shirts?: duhhhhh...
Vintage shirts?:lets count how many I own 1..2..15..20...too many to count
Southpole/um..other thug clothes..?: sure why not?
Dixie Outfitters/Big Johnsons?: sure
Independent/DC?: definite
S&M/Little Devil?: maybe
Fox/Thor?: fox pwns
Jeans or Shorts?:jeans.
Would you ever date a guy for his money?:Only if he was hot lol!No I wouldnt.
Would you ever date a guy for his social status?:uh no!
Have you ever liked hanging out with your bf's friends more than him?: nooo
Have you ever pretended to like somebody to make them feel better? no
Do looks matter?: of coarse
Are you honestly scared of being dumped?: no.no one would dare!!
Are you ashamed to be seen with your ugly friends?: My friends aint ugly and even if they were I wouldnt f'n care.
Punk or Preppy: punk!!!!!!!!!!!!!!!
The Big Picture or the Little Things: Both.
Flowers/Candy or Big Expensive Present:It depends-first date
candy,longterm relationship expensive.
Mixtape or Burned CD:Burned C.D. bcuz my tape player broke and I dont own any anyway.
Love or Lust:Both
Emotional or Just Not:emotional
Sincere or Jokester: Jokester!
Hott and mean or Ugly and sweet: Hot and mean.
Sexy or Just Cute: kawaii...cute.
Hair or Hands: Hair
Dimples or Eyes:Eyes
Rugged or Prim and Proper: rugged
Countryboy or Cityboy: cityboy
Date alone or With Friends:Date wit fwends
Mama's Boy or Rebel Without A Cause: rebel w/o no cause!!!!duh
Hello Kitty or Tinkerbell-Hello Hello Kitty!
Fruit-Kiwis
Gifts from X-mas-A new gutair (woopeee!!!!!=3)Clothing from Abercrombie *gags*,perfum stuffs,clothing (from bter stores that abercrombie),a new MP3 player and an iPod docking station.
Games-Final fantasy 10-2,Final Fantasy 7,Silent Hill 3.