♥Hey everyone♥
♥About Me♥
A.g.E+16
L.i.V.e.S+New Zealand
Im really random lol ~ <--OMFG ITS A SNAKE!
Music is my life
I love makin bacnkgrounds and pictures etc..I make most of the images I put on glitter grapics
♥Hates♥
+Labelers+
+Bitchy girl+
+People that think they rule the world+
+Try Hards+
+People leaving stupid messages+
+Chain Messages+
+Fakers+
+People that steal your picture epically pictures of you!+
loading...
███████████████ 100%..mad!







M.u.S.i.C
the used,
afi,
my chemical romance,
saosin,
underoath,
hawthorne heights,
atreyu,
acadamy is...,
disturbed,
skid row,
guns n' roses,
shine down,
the matches,
lost prophets,
fall out boy,
red jumpsuit apparatus,
back after dawn,
green day,
mudvayne,
muse,
stained,
audioslave,
30 seconds to mars,
stone sour,
slipknot,
red hot chili peppers,
angels and airwaves,
bayside,
taking back sunday,
kill hannah,
yellow card,
senses fail,
rage against the machine,
rise against,
AC/DC
system of a down,
bullet for my valentine,
eagles,
motely crue,
dashboard confessional,
good charlotte,
nervana,
simple plan,
3 doors down,
tool,
3 days grace,
fly leaf,
queen,
silverstein,
breaking benjamin,
10 years,
hubastank,
foo fighters,
switch foot,
plain white T's,
ok go,
all american rejects,
fuel,
aiden,
panic! at the disco,
marilyn manson
Oh.My.God.Becky! There's a bunch of Gerard quotes!
You know why? 'Cause he talks the most!
"If for one minute you think you're better than a sixteen year old girl in a Green Day t-shirt, you are sorely mistaken. Remember the first time you went to a show and saw your favorite band. You wore their shirt, and sang every word. You didn't know anything about scene politics, haircuts, or what was cool. All you knew was that this music made you feel different from anyone you shared a locker with. Someone finally understood you. This is what music is about."
"That's what happens when you're all borderline psychotic and therein lies the beauty of this band - our duality. There's a duality to each band member too. There's a desire to have this constant conflict. If we write a song and it turns out really poppy, we have to make the lyrics really fucked up. There's psychosis to everything we do for sure. One day we're probably gonna write this number one pop tune that will be about a massacre!"
"Your going to come across a lot of shitty bands, and a lot of shitty people. And if anyone of those people call you names because of what you look like, or because they don't accept you for who you are. I want you to look right at that motherf****r, stick up your middle finger, and scream F**K YOU!"
"Actually, I might party a bit. I haven't partied in a long time, ... But we party a little differently than, like, Trick Daddy. We like high-speed Internet and strong coffee."
LOOKY HERE! A RAYRAY QUOTE!
"We were birth control." (On Gerard's and his days in high school)
ITS A FRANKIE QUOTE! BE JEALOUS!
Camera man: "Did you read the new Ellen Degeneres book?"
Frank: "Yeah."
Camera man: "What did you think?"
Frank: "It made me a fucking lesbian!"
A FEW LOVELY MIKEY QUOTES!
"We all have very humble backgrounds and very geeky interests."
"We're really greedy about the electricity in our iPods. We hoard it. We're like, 'Yo, I'm only on half a fuck battery and I have a plane ride!'"
Frank: "Has goldfinger ever had a flock of mooses advancing on him? It's a terrifying sight."
Mikey: "That's not the plural of moose, it's moosi."
Gerard: "Fuck off, it's meese."
SOME BOB QUOTES !!! YAAAY BOB!
"I'm filled with piss and vinegar" - Bob Bryar
"People think that moose are really gentle and goofy but they aren't; they're fucking animals."
Now-- I wanna know...why in the hell were they talking about moose,moosi,or meese
guess who???Muah!
________________________________
Tottaly Awesome pictures i found!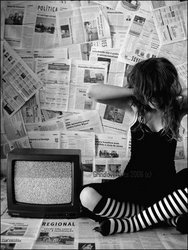 HATE EMO / GOTH / PUNK?
READ THIS :
Isn't it funny that when you go to the shops with your friends,
you look down at the person with black jeans and studs but smile
at the girl wearing a mini with a t-shirt that
barely covers anything?
Isn't it funny you can change your music taste to impress a guy but when it comes to a girl who likes her own music and has her own style, you give her a mouthful?
Isn't it funny that a guy can get away with being a "gangsta" but the emo gets a mouthful from everyone?
Are you laughing?
Isn't it funny how an emo can be quiet all through the week but gets more shit from everyone than the girl who sleeps around and sells her virginity?
Isn't it funny that you don't mind your friends drinking or smoking but the minute someone mentions emo music you can give them a lecture on melodramatic teenage outcasts?
I'm not laughing.
It's so funny that you and your friends can make a girl's life hell and not know anything about the silent battle she might be fighting.
Isn't it funny that you can call emos, punks, and goths the retards but still manage to get through your day without an inch of guilt in your heart?
HOW YOU CAN CALL A PERSON A POSER? HOW CAN YOU SAY "YOUR NOT EMO" OR "ATTENTION SEEKER" WITHOUT SPENDING A SECOND TRYING TO FIGURE OUT WHY THERE ARE CUTS ON THEIR WRISTS AND WHY THEY SPEND THEIR LUNCHTIMES CRYING INSTEAD OF LAUGHING WITH HER FRIENDS?
Keep on laughing.
Isn't it funny how you can say and do all this without any idea of what is going on in this person's life...
Without knowing her situation with her friends...
Or her family...
Or her LIFE?
BRAVE ISN'T GOING UP ON STAGE AND STRIPPING.
BRAVE IS NOT SAYING A SPEECH...
OR DUMPING YOUR BOYFRIEND.
BRAVE IS...
GOING TO SCHOOL EVERYDAY AND NOT-FOR A SECOND-CARE WHAT THE WHORES AROUND YOU ARE SAYING ABOUT YOUR CLOTHES.
IT'S LISTENING TO YOUR OWN MUSIC AND BEING PROUD OF IT.
IT'S GOING THROUGH EVERY DAY WITH THE THINGS PEOPLE SAY TO YOUR FACE AND BEHIND YOUR BACK AND YOU STILL KEEP QUIET.
IT'S KNOWING WHAT YOUR "FRIENDS" ARE SAYING ABOUT YOU AND STILL CALLING THEM YOUR FRIENDS.
BRAVE IS KNOWING THAT TOMORROW ISN'T A BRIGHT AND HAPPY FUTURE.
IT'S ANOTHER DAY OF BITCHING AND DODGING RUMORS.
Keep on laughing.
I Love you
..I Love you
...I Love you
....I Love you
.....I Love you
......I Love you
.......I Love you
........I Love you
........I Love you
........I Love you
.......I Love you
......I Love you
.....I Love you
....I Love you
...I Love you
..I Love you
.I Love you
.I Love you
.I Love you
..I Love you
...I Love you
....I Love you
.....I Love you
......I Love you
.......I Love you
........I Love you
........I Love you
........I Love you
.......I Love you
......I Love you
.....I Love you
....I Love you
...I Love you
..I Love you
.I Love you
.I Love you
.I Love you
..I Love you
...I Love you
....I Love you
.....I Love you
......I Love you
.......I Love you
........I Love you
........I Love you
........I Love you
.......I Love you
......I Love you
.....I Love you
....I Love you
...I Love you
..I Love you
.I Love you
.I Love you
.I Love you
..I Love you
...I Love you
....I Love you
.....I Love you
......I Love you
.......I Love you
........I Love you
........I Love you
........I Love you
.......I Love you
......I Love you
.....I Love you
....I Love you
...I Love you
..I Love you
.I Love you
.I Love you
.I Love you
..I Love you
...I Love you
....I Love you
.....I Love you
......I Love you
.......I Love you
........I Love you
........I Love you
........I Love you
.......I Love you
......I Love you
.....I Love you
....I Love you
...I Love you
..I Love you
.I Love you
.I Love you
.I Love you
..I Love you
...I Love you
....I Love you
.....I Love you
......I Love you
.......I Love you
........I Love you
........I Love you
........I Love you
.......I Love you
......I Love you
.....I Love you
....I Love you
...I Love you
..I Love you