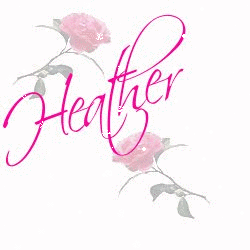 Hi!
My name is Heather and I'm a wife & mom to 3 great kids.
I work hard, but not at a job outside of our home.
I don't know how to create these awesome graphics but I want to & I'm going to learn how.
Thanks to everyone who has helped me & thanks to those who've made the cool pics I've put on my profile!!