My Witch Book Of Shadows(ya i watch alot of charmed)

My Potions







Name:Lucy Anderson
Age:14
From:Pipi Town
Best Friend:Lillet Blan
Power:anything im the moon witch/moon princess/witch princess but mainley the moon
mother:Lulu
real twin sister:Lilium
Step Mother:Amy Anderson(but i dont know yet)
lil step sister:Layla Anderson
Enemy:Seerena,Queen Anne
Teacher:Anna(anne's sister)
Picture Of Me
Picture Of Lillet
Picture Of Lulu
Picture Of Amy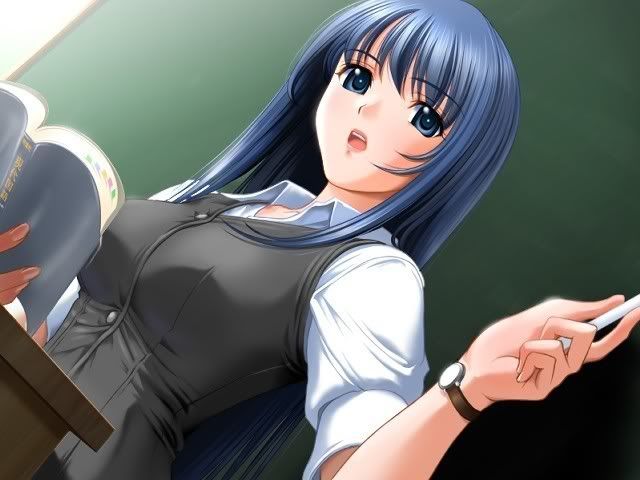 Picture Of Layla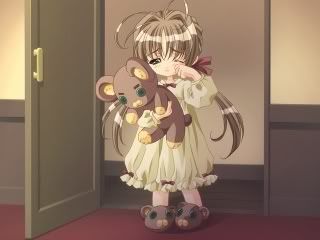 Picture Of Seerena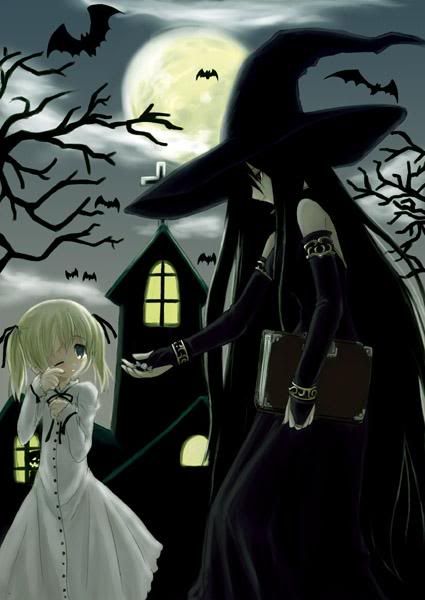 Picture Of Anne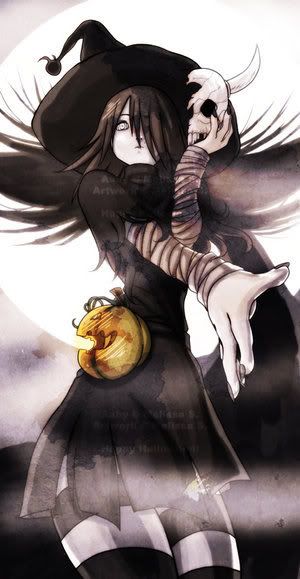 Picture Of Anna
______________________________________________________________________
Lilium pro coming soon
_________________________________________________________________
lucy:*wakes up*man i dont wanna go to class to today
amy:lucy*walks in*me and layla came to vist u at the acadamy today
lucy:hay
layla:hi sissy
lucy:hay i have to get to class so u can just stay here k*picks up luna*play with luna
luna:nyaa
layla:*grabs luna*kitty
amy:think ur room is dark en*cut off*
lucy:BYE
amy:ough-_-
lucy:*running down hall*o ya were getting a new student todayXD i wonder if she would wanna be my friend-_- i dont have any friends here and since i came to the witch acadmy i haveny talked to megan in forever i rember when i first learned i was a witch first thing i did was travel to my fav anime show naruto thats when i met yasuna-_- she has naruto when i wanted him i almost killed her*memori*
lucy:*walking around*wow so this is the world of naruto its amazing
naruto:*runs up to lucy*HAY WHO ARE U I DONT KNOW U Y R U IN KAHONA
lucy:*takes hand out*IM LUCY ANDERSON 5 LEVEL WITCH AND BUIETY OF PIPI TOWN
naruto:really WOW U SHOULD MEET THE BUIETY OF KAHONA
lucy:SOUNDS GREAT
naruto:*grabs lucys hand*
lucy:*blushes*
naruto:YASUNA
yasuna:WAT DO U WANT NARUTO
naruto:this girl is the buiety of her village
yasuna:village??? wat village??
lucy:PIPI TOWN
yasuna:*snikers*pipi town o wow *hugs naruto*so my bf brought u to me???
lucy:bf
yasuna:*punches naruto*yas
naruto:OW
lucy:o so hes ur bf huh
yasuna:ya
lucy:WELL I THINK HES CUTE AND ILL FIGHT U FOR HIM
naruto:0_0i dont think thats a good idea lucy
yasuna:UR ON
bac to normal time
lucy:i almost killed her*looks at time* CRAP*runs*IM LATE FOR CLASS AGAIN
teacher:is she late again Anna wont like this
lucy:*runs is*SORRY IM LATE ms.p
ms.pinkertin:SIT DOWN
lucy:*runs to seat*HAY WHERES THE MOON HEART CRAP I FORGOT IT
ms.pinkertin:ill go get it and lucy isnt ur mother a teacher for mortals
lucy:yes
ms.pinkertin:GREAT ill have her come with me
lucy:0_0um ok
somone walks in
????:um this is potion class isnt it
lucy:*stands up*YES but the teacher went to get my moon heart IM PRINCESS LUCY
????:princess???
lucy:YES mabye u have heard of queen lulu the queen of the moon witches IM HER DAUGHTER im still trying to find her though
ms.pinkertin:*walks in*LUCY I GOT THE MOON HEART o u must be lillet
lillet:thats me
amy:*walks in*HI SWEETY
lucy:-_-hi mom
lillet:i thought u weres still looking for ur mom
lucy:ya but amy is my step mom
lillet:o
ms.pinkertin:LILLET TAKE A SEAT BY LUCY*hands lillet the moon heart*and give her this
lillet*grabs*ok*sits down by lucy*
lillet:im lillet blan
lucy:hehe im lucy anderson*grabs moon heart*i couldve died without u hearty*puts on neck*
lillet:????????????
1 hour later
lillet:*yawns*
lucy:LILLET
lillet:AAA
lucy:hay i was thinking ive been here for like a month ir 2 now and i still have no friends and i wanted to kno if u would want to be friends
lillet:sure
lucy:REALLY COOL*looks at watch*O CRAP I NEED TO GET TO BROOM RIDING CLASS
lillet:i have the class next to
lucy:great get ur broom and lets go
there outside now
lillet:HAY LUCY WHERES UR BROOM
lucy:right her*stomps on ground then claps and broom aperrs in eyes*
lillet:wow nice broom
lucy:CRAP WRONG ONE heheh i didnt want the one with gerad way on it*claps and it goes away then stomps and the right one appers*ok lets go*get on broom sideways
lillet:*gets on her broom*
they go to the broom rideing class
girl1:hay look its the goth girl
girl2:isnt she the moon witch the princess
girl1:she also likes the mortal damin guy
girl2:ya
girl1:isnt her best friend megan a mortal
girl2:i think so
lucy:*snecks up behind them*hay preps
the girls:AAAAAAAAAA
lillet:lol
they get in order
6 hours later
lucy:*yawns*DANG SKOOL TODAY WAS TIREING
lillet:i cant beleave u turned ms.mezzy into a fish
lucy:lol hay wanna get snow cone
lillet:how
lucy:*stomps*we go down there I JUST LUV FLYING THROUGH THE CLOUDS
lillet:ok let me get my broom*goes to get broom*
lucy:*gets on hers sideways*
lillet:*gets on hers*y do u ride sideways
lucy:its fun
thay fly down with the mortals
lucy:when i get bac to my dorm my mom is gonna be there my sis to
lillet:really
lucy:ya
thay get a snowcone
lucy:i need to see my bff down here
megan:LUCY*hugs*LUCY I MISSED U SO MUCH
lillet:another goth
lucy:ya um this is my friend megan hay megan how damin
megan:good IM GOOD TO
lucy:hehe
lillet:im lillet
lucy:o ya lillet this is megan megan this is lillet*looks at time*i have to go bac to school or anna is gonna have a cow
lillet;whos anna
lucy:one if the moon witch girls shes my teacher
lillet:really wow
they go bac
lucy:anna im here see ya lillet
lillet:bye
__________________________________________________________________
now her is the lilium part
__________________________________________________________________
lilium:i have to find my other half BOB
bob:yes my lady
lilium:i need ur help to find lucy
bob:isnt that
lilium:my other half
bob:but y my lady
lilium:i need her to survive*grabs th other half of the moon heart*i need the other half she has i need her
bob:i will go find her my lady*leaves*
lilium:*stands up*hmp*coughs*im getting weaker*falls down*im dyeing
_______________________________________________________________________
lucy time
_______________________________________________________________________
anna:LUCY FOCUS
lucy:huh um ok
anna:-_- ok so lets try this again
lucy:OK*thinking*o come i havent figured this out yet
anna:NOW
lucy:MOON HEART
all the dummies explode and turn into fire
bob:*hiding*its her
anna:*sees bob*OK BOB I SEE U
lucy:huh
bob;*jumps down*hay anne u look nice today
anna:uh huh
lucy:huh
bob:i have lucy for awhile
anna:yes u can tell lilium hi
lucy:whats going on???
bob:can do
anna;lucy this is bob ur sisters gardian
lucy:sister???
anna:u will meet her soon
lucy:yes mam
bob:my lady
lilium:*cough*yes
bob:i found ur sister
lucy:*walks in*hello
lilium:so this is her*falls to ground*
lucy:*runs to her*is she ok
bob:*grabs the 2nd part to the moon heart and puts it on liliums neck*use do the same with urs
lucy*puts her moon heart on liliums neck*
lilium:*comes bac to life then dissapers*
lucy*WHAT JUST HAPPEND
bob:ok u can leave now
lucy:ok???*leaves*
lillet:LUCY
lucy:LILLET o man im so tired*walks in room*
lillet:wow ur room is dark
lucy:yup
amy:me and layala are going home now
layla:*hugs lucy*bye bye
lucy:bye
amy and layla leave