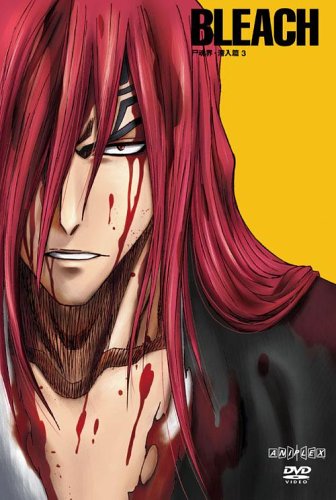 First & Foremost I would like to say I am an extremely opinionated person. My main goal in life is to inform people of the cruelty that goes on towards animals, people & the planet. It is utterly disturbing to know about the ignorance of which mankind possesses to be able to ignore or make fun of such matters.
I am pretty easy to get along with if you appear to be a compassionate, forward thinking person. I am veg but it does not mean I discriminate against meateaters. The only problem I have with some meateaters are their denial or mockery of the abuse that goes on and their constant nagging of vegetarians or animal rights activists. I do not push people to be vegetarian I simply state facts that they should know or in certain cases they don't know. Therefore they can make their own decisions on whether to become veg or not.
I do have a blunt personality & I have a no-bullshit tolerance. I will tell you what I think when I want to. I will either like you or dislike you, just like you can love me or hate me.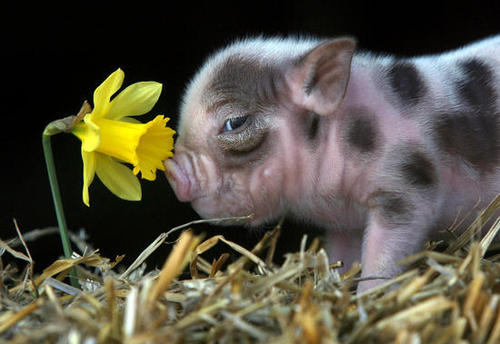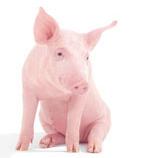 --Some Good Quotes--
If you don't like my opinions leave.But just remember, the animals can't leave the cages that hold them. They are captive and suffering. As you cozy into your bed tonight, try to imagine the pain and the suffering that they endure day after day and night after night. Next time you get some soap in your eyes, try to imagine that pain for 3 or 4 days at a time. Next time you have a stomach ache, try to imagine liquid plumber being poured down your throat till you puke so much blood that you bleed to death. Next time you bump your head, try to imagine being a monkey and getting a steel plate smashed into your skull at 50 miles per hour. Then, only then should you feel compelled to tell me that I'm wrong about my opinions. For all these things have happened in the name of science. They continue in abundance till this day.
-Ricki Rockett
Nothing will benefit human health and increase chances for survival of life on Earth as much as the evolution to a vegetarian diet.
-Albert Einstein
The person who kills for fun is announcing that, could he get away with it, he'd kill you for fun. Your...life may be of no consequence to anyone else but is invaluable to you because it's the only one you've got. Exactly the same is true of each individual deer, hare, rabbit, fox, fish, pheasant and butterfly. Humans should enjoy their own lives, not taking others'.
-Brigid Brophy
I know hundreds of people who have spent years and thousands of dollars on tests looking for ulcers or spastic bowels. I tell them to lay off all dairy products for two weeks. The results are usually so striking that it changes thier lives.
-David Jacobs
Vegetarians have the best diet. They have the lowest rates of coronary disease of any group in the country....Some people scoff at vegetarians, but they have a fraction of our heart attack rate and they have only 40 percent of our cancer rate. They outlive other men by about six years now.
-Dr.William Castelli, M.D.
Wild animals never kill for sport. Man is the only one to whom the torture and death of his fellow creatures is amusing in itself.
-Froude
You need to hunt something that can shoot back at you to really classify yourself as a hunter. You need to understand the feeling of what it's like to go into the field and know your opposition can take you out. Not just go out there and shoot Bambi.
-Gov. Jesse Ventura
Based on my experience in Los Angeles, my advice to the public is not to eat meat.
-Gregorio Natavidad-meat inspector
There will be no justice as long as man will stand with a knife or with a gun and destroy those who are weaker than he is.
-Isaac Bashevis
I am not interested to know whether vivisection produces results that are profitable to the human race or doesn't...The pain which it inflicts upon unconsenting animals is the basis of my enmity toward it, and it is to me sufficient justification of the enmity without looking further.
-Mark Twain
When I was 12, I went hunting with my father and we shot a bird. He was laying there and something struck me. Why do we call this fun to kill this creature was as happy as I was when I woke up this morning.
-Marv Levy (football head coach)
The beef industry has contributed to more American deaths than all the wars of this century, all natural disasters, and all automobile accidents combined. If beef is your idea of 'real food for real people,' you'd better live real close to a real good hospital.
-Neal D. Barnard, M.D., President Physicians Committee for Responsible Medicine
I'm ashamed to even let people know I am a Usda inspector. There are thousands of diseased and unwholesome birds going right on down the line.
-Poultry Inspector
People get offended by animal rights campaigns. It's ludicrous. It's not as bad as mass animal death in a factory.
-Richard Gere
Animals can't really voice their opinion. We feel as though we can be on of the spokespeople on their behalf.
-River Phoenix
I don't eat chicken anymore. I won't eat it. I won't allow it in my house.
-Rodney Leonard -U.S. Poultry inspection
I went snorkeling and noticed how gently the fish welcomed us into their world.. as compared to the violence with which we welcomed them into ours. I became a vegetarian.
-Syndee Brinkman
There can be no justification for causing suffering to animals simply to serve man's pleasure or simply to enhance man's lifestyle.
-The Dean of York
When we kill animals to eat them they end up killing us because their flesh...was never intended for human beings, who are naturally herbivores.
-William C. Roberts, M.D