hi people. :]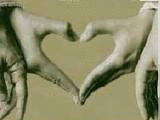 i love you already. haha. lolz!!
Ok, can you

i'm a really FRIENDLY person!!
my hobbies include:
•singing (won 3 trophies in singing contests)
•swimming (just for fun!!)
•ICE SKATING (my TRUE BLUE passion, won 5 gold medals and 3 silver medals and 6 trophies **wheww*)

i ♥♥ my family, my prendss and...
my crush (in my dreams and in my real life!)