welcome to cooking mama fan club!
STORY OF COOKING MAMA
Mama is a famous game in japan. (cooking mama) cooking mama dinner with friends lets cook! is a very nice cooking game cook with friends. like Chika,Ayaka,Natasha,Takuya and David etc. also cooking mama cook off is nice play it in wii many people have this game. check out cooking mama choose yo mama website for more information!
FOOD TO COOK! - FIND IN COOKING MAMA CHOOSE YO MAMA
meet the charaters
the family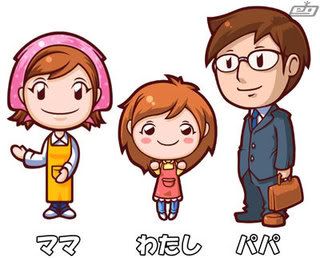 how to join:
name:_ _ _ _ _ _ _ _ fav charater number?_
do you know cooking mama?(it's my first time/yeah I know cooking mama!!!)
CONTEST
the friend of cooking mama Natasha, what country does she live in?
whoever answer this will get a prize from the club.
PLEASE! come back to cooking mama page,if you sumbmit your entry at the contest.so you will know if you won or not and if you win please tell me you favorite cooking mama charater.thank you folks:)hehehehehehe
featured club clickie
CODE: <IMG>http://i40.tinypic.com/2zi7tp4.jpg</IMG>
DOLLIES FOR THE CLUB:)
just ask if you need then find it here:) choose from charaters.
PRIZES
strarberry_marshmallow345 - <IMG>http://i39.tinypic.com/21bn0nq.jpg</IMG>