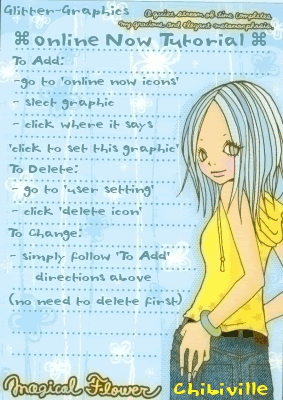 STEP 1: click HERE to pick an online now icon
STEP 2: once you are at your choosen graphic
click the underlined words that read "Click to set this as your online-now icon!"

That's it!

if this is helpful to you please vote a thumbs up and leave a comment.