Come see more graphics on ma.daisy's profile!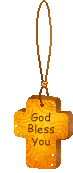 This graphic is for personal use only.
This is not to be used for business purposes
or to make a profit in any way.
Do not upload to other graphic sites
(including photobucket, imikimi, blingee, etc).
Do not alter this graphic in any way
or claim it as your own.
Do not remove or try to cover up my tag
or the copyright info.